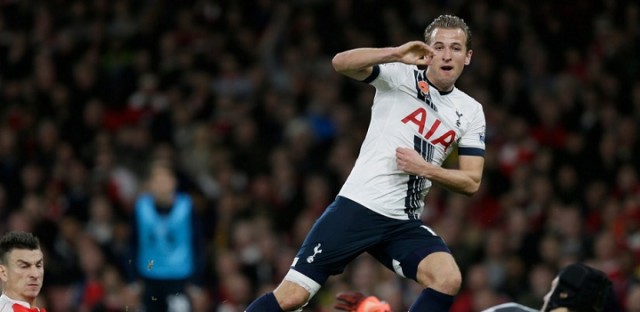 Reliable Journalist Guillem Balague has claimed that Real Madrid are in no rush to sign Tottenham striker Harry Kane because the player has a close relationship with Spurs as well as manager Mauricio Pochettino.
Kane has established himself firmly as one of the world's best forwards after finishing off 2017 with 56 goals for club and country which is more than the likes of Cristiano Ronaldo and Lionel Messi.
Madrid are renowned for forking out hefty sums of money to buy the world's best talent and they are now reportedly eyeing the signature of Kane as a possible replacement for KarimBenzema who has been misfiring in front of goal this season and who looks set to leave the Santiago Bernabeu at the end of the season.
"I think Harry Kane is very much admired by Real Madrid," he told Sky Sports.  "They also have a very clear idea that Harry Kane is emotionally linked to both Tottenham and Mauricio Pochettino.
"I don't think in the case of Kane there's a rush to go anywhere, and in the case of Real Madrid it's one to monitor. I'm not sure he will be an immediate target.  For them, [Eden] Hazard and [Thibaut] Courtois will be top targets in the summer."