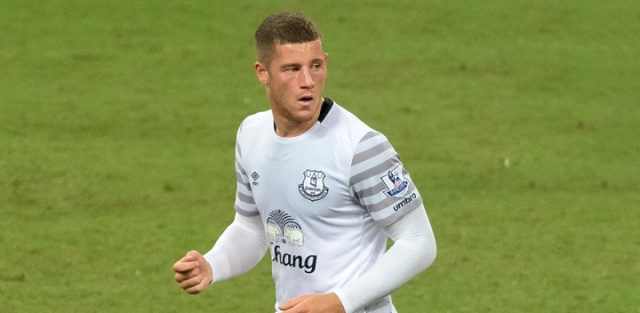 Reputable Journalist Guillem Balague has slammed Ross Barkley and claimed that the player only moved from Everton to Chelsea because they offered him more money.
The 24-year old Barkley joined Chelsea on a five-and-a-half year deal on Friday. This was despite strong interest from Tottenham who probably would have given the player more game time ahead of the 2018 World Cup.
Barkley has yet to play this season due to a hamstring problem and he is now fully fit and will need to play as regularly as possible during the second half of the season in order to try and convince Gareth Southgate to include him in the Three Lions World Cup plans.
The decision made by Barkley irked Balague and he went on to say: "I'm pretty sure Spurs were there or thereabouts in terms of Ross Barkley as he fits the mould of what they want to get.
"Ross had a decision to make – do you want to be challenged by someone saying you must improve, you're not good enough as you are, you need to change things – I'm talking about Pochettino.
"This is a challenge that has to do with do you want to improve, do you want to see yourself doing stuff you perhaps don't want to do, a lot of things that make him a better player, but with less money.
"Then Chelsea came with the money, boom, without the guarantee of being a regular. Where's he going to play? It was a decision to make. I'm disappointed."