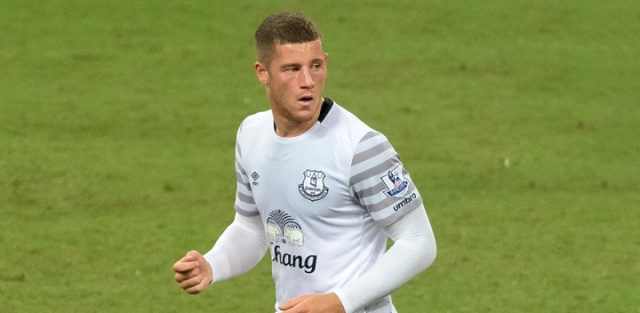 Everton appear to have taken a swipe at Ross Barkley after the player left the club to join Chelsea in a £15 million deal on Friday.
Barkley was close to joining the reigning Premier League Champions on deadline day though the deal ended up falling through at the last minute.
Everton had no choice but to sell considering that the England international chose not to sign a new deal with the club and seeing that his current contract will expire at the end of the season.
The Toffees also sold Gethin Jones and Liam Walsh to Fleetwood Town and Bristol City respectively on Friday.
The club wishes the aforementioned duo well and added lengthy statements about their departures online.
However they did not do this for Barkley. In addition to this, the Toffees did not add a picture when they tweeted about Barkley's departure as they did for Jones and Walsh.