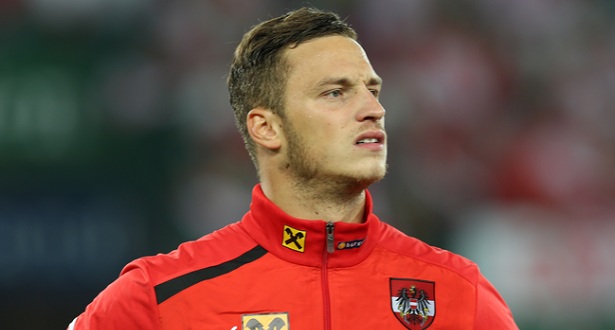 West Ham forward Marko Arnautovic has mocked fans of his former club Stoke City by claiming that they hate him because they miss him and lost him.
Arnautovic left Stoke to join the Hammers during the summer. The transfer happened on bitter terms and this was shown by the negative reception that the Austrian received from Potters fans when West Ham played against them last month.
Arnautovic however did not get the negativity get to his head as he went on to play a key role for his side during the game as they eventually won 3-0.
"They hate me, of course, but they hate me because they miss me and they lost me," Arnautovic told the Sun.
"When I was warming up, the whole stadium was focusing on me. They were not even focusing on their own players, only on me, so I knew it was big for them.
"I could have scored five goals, I had a lot of chances. They were cheering when I missed. They were saying really bad stuff when I was outside the ground. It was too much so I said to myself, 'When I score, I'll go crazy because I am happy to score.'
"Booing can happen in away games but, to do it this much? I say, 'Okay you have to respect me for what I did for the club — I did a lot, they should be happy that I was there.'
"Even kids of ten were shouting bad things at me. I'm thinking, 'Are you not learning any intelligence from your parents?' "