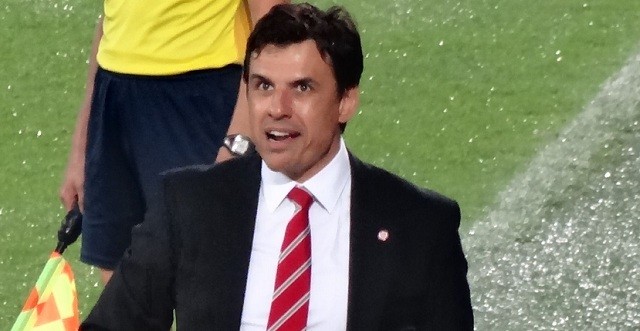 Sunderland boss Chris Coleman has admitted that he cannot think about the long-term this month as he looks to turn around the fortunes of his struggling side and help them avoid relegation from the Championship this season.
Though the club is troubled with problems on and off the pitch, their performances have improved since Coleman succeeded Simon Grayson as manager.
The January transfer window will offer the club hope of avoiding the drop as it will allow them to reinforce weaker areas, particularly in midfield, an area in which they are currently ravaged by injuries.
With funds extremely limited, Coleman is not focusing on the long-term and is only focused on what he can achieve now.
"I know where we need to improve," said the former Wales manager. "I have a plan going forward of how I see us but at the same time we have this core of players who are playing week in, week out.
"I have to get the best out of them. I don't know who will be where in six or 12 months, that's football, I have a plan of how I see this team playing and the identity.
"But I have to concentrate on what we have now, I have something in my head of how I would like to go with but can't at the moment because we don't have the personnel physically fit."