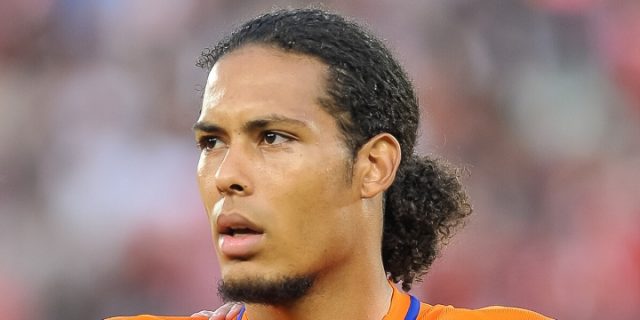 Liverpool boss Jurgen Klopp is unsure about whether he will select new signing Virgil Van Dijk to play for the club during their FA Cup clash against Merseyside rivals Everton on Friday.
The Dutch international arrived at Anfield on New Years Day and has since been training with his new team-mates at Melwood.
Reds boss Klopp is however unsure about whether he will be able to draft Van Dijk into his backline so early as it requires a lot of tuning before this can be done.
Liverpool's defence has been leaky this season and they will be hoping that Van Dijk, who is regarded as one of the best defenders in the top flight can help them.
"With Virgil it is different, he is healthy and now I have to make a decision for this game", Klopp said at a press conference when asked about slotting in the new signing in to the team on Friday.
"It is not finally done, so we will see what we do with him.It is clear centre-half is a position that usually needs to be tuned to the rest of the team, the kind of defending and stuff like that, but of course I can imagine everyone is desperate to see him on the pitch.
"But as I have said before, from our point of view there is no rush for us in this situation and it's much more important how many good games he can play for us than how many and when it starts.
"It is not decided and how it always is in this period, we have to wait a little bit for last updates on each position and then we make the line-up."