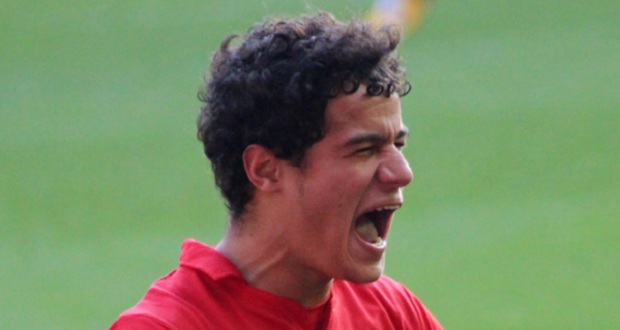 Liverpool manager Jurgen Klopp expects midfielder Philippe Coutinho to be fit when his side takes on Manchester City on January 14 while refusing to discuss the player's future.
Coutinho will not play for his side when they take on Everton in the FA Cup on Friday and he has been strongly linked with a move to Spanish giants Barcelona this month.
Coutinho received treatment in Melwood this week after having to sit out the Reds 2-1 New Years Day victory over Burnley due to a thigh problem.
When asked about when he thinks Coutinho will be ready and about the players links with Barcelona, Klopp said: "I think he is in a bunch of available players for the City game on January 14. All the things I could say now will only create stories.
"I have nothing to say about it. I opened the door halfway because I mentioned it was the transfer window but there is nothing I can say about it which would help me, the player or the club.
"Whatever you can consider, it is not my cup of tea. I really have nothing to say. Maybe 80 per cent of the cameras are here for these answers – that's a waste of time, then."