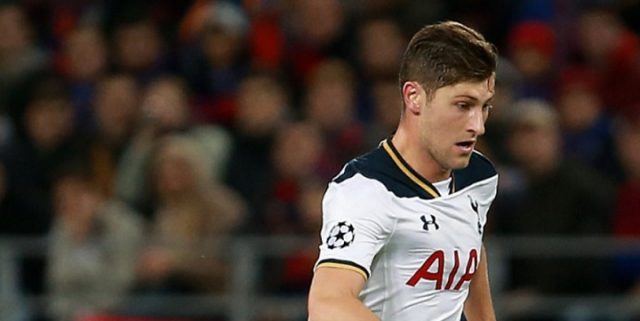 Tottenham Hotspur fullback Ben Davies has praised his teammates for the fantastic attitude they showed during the "strange Christmas" period.
Tottenham failed to maintain their early season form during the midseason and this saw Spurs lose pace with their fellow title rivals.
However following this patchy spell, it now looks like Spurs are finally back to their best with back to back victories and it now looks like the North London side will now finish the season strongly.
Tottenham have had to consistently play after their competitors have already finished their games and had to either match or better their result which created additional pressure to the young Spurs side.
Nevertheless, the Lilywhites coped with the pressure well and this has impressed left-back Ben Davies, who went on to praise his teammates attitude during this spell.
Davies told reporters: "The pressure was on us. It was a strange Christmas period for us. We had a game on Boxing Day and then nothing until Swansea.
"This was the first of three games in six days, so it's a bit hectic. We just have to deal with it and now we've got another tough game against West Ham on Thursday."
Tottenham are among the favorites to finish into the Champions League places and will be confident about their chances of doing so.