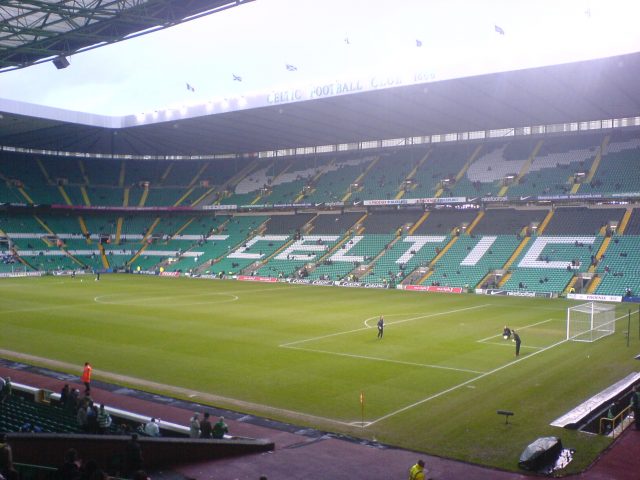 Former Celtic star Kris Commons has said that striker Moussa Dembele wants to leave the club as could be seen by his reaction to being substituted for Leigh Griffiths during the Hoops 0-0 Old Firm derby draw against Rangers.
With 30 minutes of the game remaining, manager Brendan Rodgers opted to replace Dembele with Griffiths.
However instead of joining his team-mates in the dugout, Dembele chose to walk straight down the tunnel and head to the showers.
Dembele has recently been linked with a move away from Scotland with English Premier League club Brighton and Hove Albion reportedly interested in signing him as they look to bolster their side for the second half of the campaign.
Commons told the Daily Mail: "Dembele's head is away. The way he behaved after being substituted on Saturday perhaps proved that.
"The fact that he got substituted in an Old Firm game — and went straight down the tunnel, got a shower, put his tracksuit on and only then came back out.
"Now, if Rangers had scored the winning goal against us when I was in the shower all the players would have been having a go at me after the game.
"Look, if Celtic were winning 4-0, you could imagine the coaches saying: 'Listen, Moussa, you've done your job mate. Brilliant. Go grab a shower and come back out.'
"But other players in that Celtic dressing room are right to say: 'We're playing and trying to win a game here. And you're in there having a shower, getting changed…'
"From a player's point of view, I wouldn't like it. If you are injured, yes, you go and get an ice pack on. But it made me think. Is he that bothered? Is the intent there? Is he that bothered about the result?
"Perhaps his head is away and he wants to leave. That really struck me — that probably his time is up. I think there will be little rumbles in the changing room, because it was very, very strange that he did it.