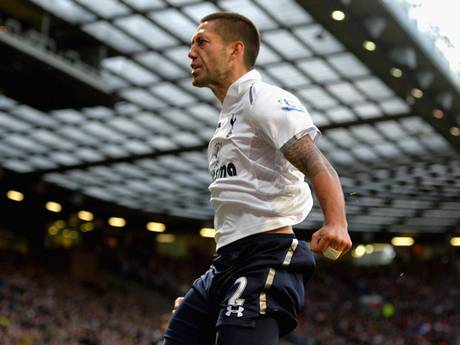 Following the USMNT's failure to qualify for the 2018 World Cup, questions have been raised over the futures of veterans such as Clint Dempsey, Tim Howard and DaMarcus Beasley.
Many feel a major reason as to why the US failed to qualify for Russia 2018 was because they relied too much upon older players.
At 38 and 35 respectively, it looks unlikely that Beasley and Howard will continue to play important roles for the team going forward, at best they could get a farewell match.
Dempsey however is still arguably one of the best attackers that the US has and he could possibly play on for a few years if he can maintain good form for Seattle Sounders.
Former Tottenham star Dempsey who is the all-time joint top scorer for the USMNT along with Landon Donovan on 57 goals had revealed that he is open to being called up for his country again.
Nonetheless, he did add that he is at peace with what he has achieved during his international career. "We'll see what happens. I mean, in terms of what I've been able to accomplish with the national team, I'm at peace with it," Dempsey said.
"It's not really about me. It's about a group of guys that want to be moving forward. If there's an opportunity that comes where you get to play a role and try to help and I'm feeling good and I'm playing well, then yeah you'll never say no.
"But you know, if the call never comes, I'm still happy, still at peace and focused on being here and trying to make the most of the time I have left."