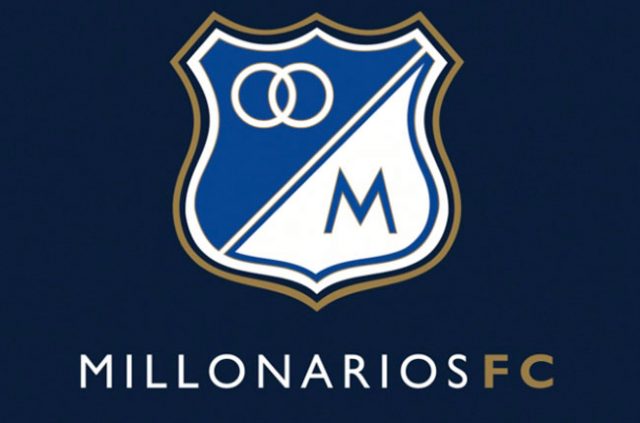 The Colombian 2017 Liga Aguila II final was this past Sunday as Millonarios defeated Santa Fe to get its 15th league title. In honor of Los Embajadores winning the battle of Bogota here are 10 current or former Millonarios' players that once played in the Liga MX. The list is in no particular order and it is not all the Millos' players that have played in the Liga MX, just 10 of them.
Honorable Mention: Yuber Asprilla
Pumas' newest signing is yet to play a game in the Liga MX as the Clausura 2018 is yet to go underway so he does not quite make the list. There have been instances in the past where foreign players do not end up even playing for their new team in Mexico, so he cannot officially be on the list. Hopefully, this is not the case for Asprilla as Pumas UNAM needs all the help it can get after finishing dead last in the Apertura 2017. Asprilla is a youth product of Millonarios as he started playing professionally with the capital city team in 2010. Since then he bounced around a few different teams in Colombia including Envigado and Alianza Petrolera. Asprilla has a tremendous amount of pace like many other Colombian wingers that have played in the Liga MX and it will be interesting to see how he does with Pumas UNAM.
Rene Higuita
Easily the most notable name on this list will be the goalkeeper that made a spectacular scorpion kick save against England in 1995. "El Loco" was recognized globally for that save, his signature long hair and for scoring goals as well. Higuita started off his career with Millonarios in 1985 scoring seven goals with the team then later on in his career made a move to the Liga MX in 1997 with Veracruz. The Colombian keeper did not disappoint as he managed to get himself two goals in 30 appearances for Los Tiburones Rojos from 1997-1998.
Ivan Valenciano
A teammate of Higuita on that 1997 Veracruz team was another Colombian football legend in his own right and a fan favorite of the Colombian national team, Ivan Valenciano. "El Gordito de Oro" is the second top goalscorer of all time in the Colombian league with 224 goals but struggled massively in his stint in Mexico. The Cafetero striker failed to make much of an impact with Veracruz and then struggled with Monarcas Morelia in 1998 before making his return to Colombian football. Valenciano later had two separate stints with Millonarios in 2002 and 2005 before calling it a career in 2008.
Fernando Uribe
Uribe had over 70 goals with Colombian top-flight teams before joining Toluca in 2015, including 25 with Millonarios. Since his arrival with Los Diablos Rojos Uribe has really proved to be one of the Liga MX's most consistent strikers. He is coming off one of his more successful campaigns in Mexico as the Colombian striker scored eight goals with Toluca in the Apertura 2017 regular season and two more in the playoffs.
Andres Chitiva
The Bogota native started out his professional career with Millonarios in 1999 and quickly made the jump to the Liga MX with Pachuca in 2001. Chitiva really became an icon with Pachuca, being a key part of four Liga MX championship teams and three CONCACAF Champions' Cup-winning teams in a creative midfield role for Los Tuzos. Chitiva did play with other Liga MX teams like Indios, Club America, Atlas and Veracruz but had over 200 appearances with Pachuca and 34 goals with the team as well.
Efrain Cortes
Another ex-Tuzo on this list is centre-back Efrain Cortes, who played with Pachuca in the Apertura 2013 and Clausura 2014. His impact was not at all like Andres Chitiva's but he was a decent defender that started 22 games with the team over two tournaments. The Colombian defender also played with Queretaro from 2011-2012 and with Puebla from 2014-2015, having a Liga MX career that spanned eight tournaments. Cortes is seen as a bit of a traitor for Millonarios' fans as he played with Los Embajadores from 2007-2009 but has been playing with rivals America de Cali since 2016. The former Pachuca man is at another stage of his career as more of a role player off the bench at 33 years old.
Wilberto Cosme
Another former Queretaro player and ex-teammate of Efrain Cortes at Puebla on this list is Wilberto Cosme. The Colombian striker played in Mexico's top-tier league with Queretaro, Chiapas and Puebla from the Clausura 2013 until the Clausura 2015. Like Ivan Valenciano and other Colombian strikers, the Liga MX was not for him as he only managed to score 18 goals in six Liga MX tournaments. As mentioned before, he was teammates with Efrain Cortes at Puebla but this was by far his worst stint with any Mexican team as he scored just five goals in 30 appearances for La Franja. Cosme's stint with Millonarios was not long-lived spanning just a year in 2012 but his 10 goals in 33 appearances earned him his move to Queretaro in 2013.
Andy Polo
There are a couple players on this list that are not Colombian like the case of Monarcas Morelia winger Andy Polo. The Peruvian forward played with Millos in 2014 before being loaned to Peruvian team Universitario, where he was very successful and earned a move to Monarcas Morelia in the Clausura 2017. He had a very good debut Liga MX season scoring two goals in 12 games in the Clausura 2017 and looked like a very exciting player. In the recent Apertura 2017, Polo was used as both a starter and a role player off the bench and it will be interesting to see what his role will be in 2018 for La Monarquia.
Luis Tejada
The only other non-Colombian on this list is Panamanian striker Luis Tejada, who played with Millonarios from2008-2009. Tejada was not a fan favorite amongst Millos' fans to say the least as he came over from America de Cali and struggled massively with Los Embajadores. After a successful stint in Peruvian football with Juan Aurich he earned a move to the Liga MX with Toluca in 2012. The 6-foot forward found instant success scoring six goals in eight games in the Apertura 2012. But he was never the same after that tournament as he struggled in the Clausura 2013, scoring just a goal in 16 games. Tejada also played with Veracruz in the Liga MX but failed to make much of an impact and oddly enough is still playing today with Peruvian team Universitario, where he did play with Andy Polo in 2016.
Dayro Moreno
Arguably the most successful Liga MX player on this list could be Dayro Moreno, who has cemented himself in Club Tijuana's history. The Colombian striker is the Xolos' all-time goalscorer with 46 goals in five Liga MX tournaments. Club Tijuana has owned his contract since 2011 but he has gone on several loan deals since then including one with Millonarios from 2013-2014. The Colombian international was very successful in that stint with the team from Bogota scoring 29 goals in 45 appearances. Moreno is now on another loan deal with Colombia's most successful team Atletico Nacional and he has thrived with Los Verdolagas, scoring 25 goals in 37 appearances.
Duvier Riascos
To finish off this list is another ex-Xoloitzcuintle and the only current member of the current Millonarios' championship winning team, Duvier Riascos. "La Culebra" first arrived in the Liga MX with Club America in 2011 but he never actually played a game with Las Aguilas as he was immediately loaned to Puebla. He was very decent with Los Camoteros scoring six goals in 16 games and he earned himself a move to Club Tijuana. Riascos shined with the border city team, scoring 18 league goals over three Liga MX tournaments. He will mostly be remembered for missing a penalty in the quarterfinals of the 2013 Copa Libertadores but he also made a very positive impact on Club Tijuana as well.
Riascos went on to play with Pachuca and Morelia after his stint with the Aztec Canines but he was not the same player. The Colombian striker went on to play in Brazil as his career seemed to be in a downward spiral but he has resurged now with Millonarios back in his native Colombia. "La Culebra" was a key component with his veteran experience for this Millos' championship winning team and it will be interesting to see where his career now goes from here.