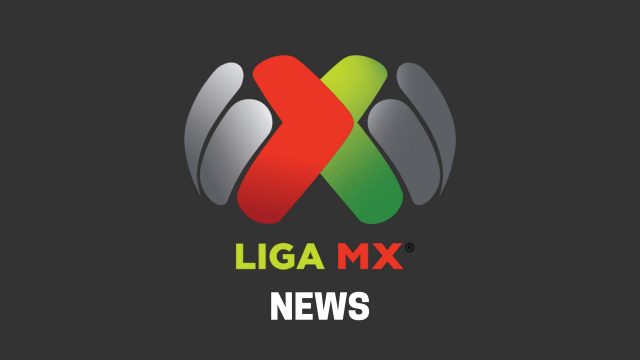 The Liga MX Draft headlining into the Clausura 2018 just took place this past Wednesday and Thursday. Some teams did reinforce themselves quite well while others will need to hit the international market to strengthen certain weaknesses. Here is a letter grade for each Liga MX team based on their offseason so far, the grade is not just based on the draft but in the offseason as a whole.
Club America: D-
Club America was unable to secure a high-profile striker from within the Liga MX in the draft and will now need to hit the international market. The only striker that has been brought in so far is Henry Martin that came in a bizarre swap deal with Club Tijuana. Star defender Pablo Aguilar was dealt to the Xolos while Club America received Martin, Emanuel Aguilera and Joe Corona. All three are coming off dreadful seasons in the Apertura 2017, specifically Martin, who does not even seem like a decent role player for a Liga MX team at this point.
Other notable departures from the Mexico City team included fullback Miguel Samudio and youngster Manuel Perez. Club America will now need to hit the international market in search of a striker, attacking midfielder and fullback to be a title contender in the next tournament.
Atlas: D
Atlas has only signed goalkeeper Christopher Toselli from Chilean club Universidad Catolica and midfielder Clifford Aboagye to a permanent deal so far. This is worrying as Los Zorros have already lost several key players like Matias Alustiza, Christian Tabo, Javier Salas, Jose Maduena and are still set to lose other players like Fidel Martinez. The team from Guadalajara must add a few pieces to stay competitive and make the playoffs in the Clausura 2018.
Chivas Guadalajara: A-
Chivas has had an outstanding offseason so far and has made several surprising moves that were not expected. Of course, the big shocker was that Los Rojiblancos will be keeping Rodolfo Cota in net for at least the Clausura 2018. Guadalajara also managed to snag a couple of youngsters off Santos Laguna in Walter Gael Sandoval and Ronaldo Cisneros. Jose Juan Vazquez did need to be given up in the deal to acquire Sandoval but both youngsters should help the team in 2018. Carlos Fierro was also lost to Cruz Azul but with the addition of Sandoval, it is not such a big deal. The only reason the grade is not higher is that El Rebaño Sagrado still needs a midfielder to fill in for the departed Jose Juan Vazquez.
Cruz Azul: B+
The addition of Pedro Caixinha as the new manager was a very solid one as he does have experience in the Liga MX as he led a very limited Santos Laguna squad to a title in the Clausura 2015. Cruz Azul also addressed a major weak point in the team by acquiring right-back Jose Maduena and getting rid of Omar Mendoza. Javier Salas and Carlos Fierro are also solid additions while the departure of Christian Gimenez is not an impactful blow to the team. La Maquina still needs to strengthen the defense and maybe make a couple moves here and there to be a solid contender in 2018.
Leon: A
Leon is yet to add anyone to the squad and the only notable departures have been centre-back Diego Novaretti. And midfielder Leonel Lopez. The fact that the team has managed to hold on to key players like Mauro Boselli and Elias Hernandez means that Los Esmeraldas will be a competitive team next year.
Lobos BUAP: B-
Lobos has not signed anyone spectacular so far but did manage to hold on to key players like Julian Quinones, Amaury Escoto and Luis Advincula. Rafael Puente Jr. added some nice role players to the team that will certainly be useful to the relegation race like Jeronimo Amione, Manuel Perez and Luis Marquez. Luis Quinones has been the only notable departure so far but he was not in the team's plans moving forward anyways.
Monterrey: A+
Monterrey lost the Liga MX final and will now focus on the Copa MX final and is yet to make any notable moves. Jonathan Urretaviscaya could be joining Monterrey from Pachuca very soon and that would be a monumental signing for Antonio Mohamed. Luis Fuentes' loan deal expired and he is now back with Pumas UNAM, while Efrain Velarde is back with Los Rayados as his loan deal expired with Toluca. Velarde is a solid backup option as a fullback and this team really does not need to make any changes to remain competitive.
Monarcas Morelia: A
Morelia is yet to sign anyone but is also yet to lose any key players like Raul Ruidiaz and Diego Valdes. The only notable departure so far has been winger Jefferson Cuero to Santos Laguna, which should not make prove to be impactful. As long as La Monarquia can keep its very talented core of players and maybe add a piece or two it should still be a playoff team in the Clausura 2018.
Necaxa: D-
Los Rayos missed out on the playoffs in the Apertura 2017 and may be in trouble again in the Clausura 2017. The most notable signing so far has been Ventura Alvarado from Santos Laguna while decent players like Jesus Isijara, Diego Riolfo and Pablo Velasquez have left the team or are set to leave. Necaxa started out solid in the Apertura 2017 but then fell apart as the team was very limited going forward, the team is trending downwards if nobody comes in.
Pachuca: C-
Several names were rumored to join the club but Christian Gimenez is the only player to join the team so far. Jonathan Urretaviscaya could be on his way to Monterrey, while Edson Puch is now with Queretaro. Los Tuzos have a very solid team but do need to get some reinforcements to avoid missing the playoffs for a third consecutive tournament.
Puebla: D+
Keeping Bryan Angulo was great and the only notable departure has been Jeronimo Amione but the players that have been brought in have not been spectacular. Christian Tabo, Diego Cruz, Jorge Enriquez and Fernando Ruiz have been the only additions so far and it is not looking like it will be a fruitful season for La Franja.
Pumas UNAM: B+
The Mexico City team has hit the market hard so far and has managed to keep hold of star striker Nicolas Castillo. There have been a couple of notable departures in Gerardo Alcoba and Brayan Rabello but the acquisitions have also been very noteworthy. Yuber Asprilla, Matias Alustiza and Alejandro Arribas are the additions so far with Luis Fuentes also returning from his loan with Monterrey. The biggest signing has been Alustiza as the Argentine striker has been one of the most consistent Liga MX players over the last few seasons and he will relieve some pressure off Nicolas Castillo in the attack. After finishing dead last in the Apertura 2017 it is clear that this team wants to be relevant in Mexico once again.
Queretaro: A+
Queretaro is another team that clearly wants to compete in the upcoming Clausura 2018 after a very rough Apertura 2017. Luis Fernando Tena and company managed to snag Hiram Mier, Diego Novaretti, Miguel Samudio and Edson Puch in the draft. The central Mexican team inclusively has held on to Camilo Sanvezzo and Tiago Volpi. No one expected Los Gallos to make these types of signings and it is clear that this team can now be a playoff contender in the upcoming tournament.
Santos Laguna: C+
Santos Laguna did manage to strengthen the defensive midfield slot by acquiring Jose Juan Vazquez from Chivas. However, two very talented youngsters were lost in the process as well with both Gael Sandoval and Ronaldo Cisneros joining Los Rojiblancos. Sandoval was part of the direct deal that brought in Vazquez while Cisneros was lost in the draft. Other notable additions include Jesus Isijara, Gerardo Alcoba and Jefferson Cuero. Nestor Araujo and Carlos Izquierdoz are still with the club but it looks like one could easily go with Gerardo Alcoba at Santos Laguna. Alcoba is a very good defender but is nowhere close to Izquierdoz and Araujo making this offseason underwhelming at the moment.
Tigres UANL: A+
Won the title, no signings or departures so far but is still the best team in the Liga MX, no more has to be said.
Toluca: B-
Keeping a hold on Fernando Uribe was great and signing Luis Quinones, Leonel Lopez and Angel Reyna to an already solid squad was even better. The only notable departures so far for Los Diablos have been Efrain Velarde and Carlos Esquivel as well. Toluca will surely hit the international market for a defender to remain as a consistent playoff team in the Clausura 2018.
Veracruz: F-
Los Tiburones had an issue paying their players and only managed to acquire 35-year-old midfielder Carlos Esquivel from Toluca in the Liga MX draft. The team also made the mistake of appointing Guillermo Vazquez as the manager for the crucial Clausura 2018 campaign. The Mexican manager led Pumas UNAM to a championship and Cruz Azul to a final but has no experience whatsoever of being in charge of a team that is fighting relegation like Veracruz. It will be intriguing to see what other moves the team makes, a very rough Clausura season lies ahead.
Xolos of Tijuana: B+
Diego Cocca is now the man in charge of Club Tijuana after a very disappointing Apertura 2017 with Eduardo Coudet. Cocca has a very intriguing approach and has a history with star striker Gustavo Bou, which is very beneficial to the team. The Xolos clearly needed defense and they acquired it in the draft by picking up Omar Mendoza from Cruz Azul and Pablo Aguilar from Club America. The Pablo Aguilar deal was a three for one swap as Emanuel Aguilera, Joe Corona and Henry Martin were all dealt to Las Aguilas. The only consistent starter that was given up was Aguilera but Aguilar is a huge improvement in that centre-back slot. This swap deal was very good for the team as Pablo Aguilar is easily one of the top five centre-backs in the league. Mateus Goncalves was also added to the team from Toluca to potentially be a great option to have off the bench for Diego Cocca. It is very unclear as to how the Xolos will perform in this Clausura 2018 after a very disappointing Apertura 2017 but these moves seem to benefit the team at the moment.