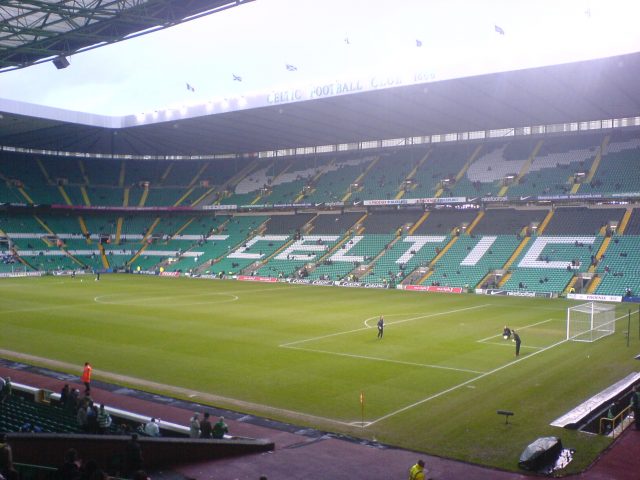 Celtic will be playing European football after Christmas after all, and manager Brendan Rodgers has indeed delivered on his promise at the beginning of the season.
The Hoops suffered a 1-nil loss at the hands of Anderlecht on Tuesday night in their last group game of the Champions League, but it was still enough for them to secure an Europa League round-of-32 spot.
Despite being disappointed with the result, Rodgers is satisfied with advancing to the knockout stages of the less-rated continental showpiece.
The Hoops will be drawn against a quality team on Monday as they aren't seeded, but the Northern Irishman isn't thinking beyond the February games.
He's rather confident that his side will be better than they are currently when the competition resumes.
Rodgers told the club's official website of his plans for the Europa League post-game: "Our aim at the beginning of the competition was to play in Europe after Christmas.
"We have immense pride in doing that but it's hard to feel that after we lost. We have a lot of work to do before we can affect that level. We are through and can look forward to the Europa League come February.
"We have got to have a touch of realism. There's going to be much better teams than ourselves. We've done absolutely amazing. We were the fourth seeds of the group and there won't be many that jump up to third place and go through.
"Tonight is an example of the long way to go and the gap that is between the teams at the top end of European football and below that as well. You have to run alongside that and give the players great credit. The players stuck with it, stayed strong and for that deserve a huge amount of credit.
"The most important thing is we are sat here and talking about having qualified. For a Scottish team to come out of the Champions League and have European football after Christmas is a huge achievement.
"Beyond that I'm not really thinking about. Now we can put it to bed for a few months and we'll be better when we arrive back in February."
As it stands, Celtic could face either Arsenal, Lazio, Salzburg, AC Milan, Villarreal and CSKA Moscow when the draws are done, and it will be a great test of their quality if they get any of the aforementioned sides.