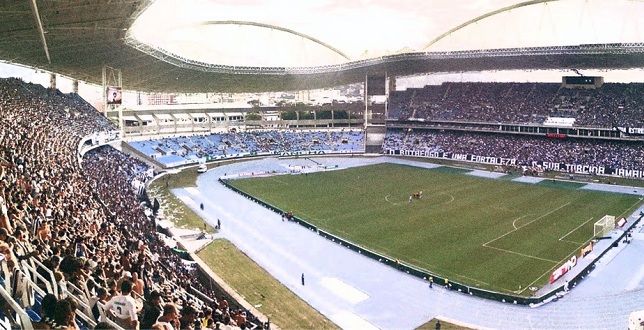 The Campeonato Brasileiro Série A came to a close this Sunday as may have Yerry Mina's playing days with Palmeiras. The 23-year-old centre-back is reportedly being targeted by Spanish giants FC Barcelona and the move is likely to happen in the summer but could come as early as January.
The team from Catalonia has had severe problems with its back line as Samuel Umtiti is currently injured and Javier Mascherano could be leaving the club soon. The Colombian defender may be the answer to these problems as he has looked impressive in the Brazilian top flight league and with the Colombian national team. Palmeiras had a disappointing close to the season with a 3-0 loss to Atletico PR but overall had a very successful season finishing in second place with 63 points.
Yerry Mina was exceptional in the 15 games he did play even with some nice offensive stats with two goals, an assist and a pass accuracy around the 87-percent mark. Defensively the 23-year-old also put up some impressive numbers with an average of 1.7 interceptions per game and 5.1 clearances per game. Mina was also very precise with his tackles as he did not get booked often with only five yellow cards and no red cards in the 15 games he played.
The 6-foot-5 defender also had a very solid year with the Colombian national team most notably scoring two goals against Cameroon in a friendly match on June 13. It looks like Mina will land in Catalonia sometime next year, it is still unclear whether that will be before or after the World Cup but regardless he does seem to have bags of potential to offer.