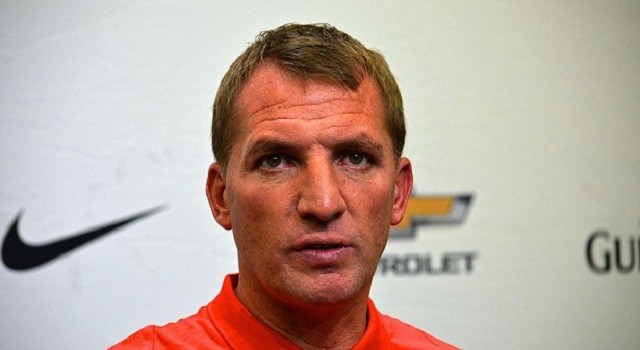 Celtic manager Brendan Rodgers has once again declared his immediate future lies at Parkhead despite the constant Premier League links.
The likes of West Ham and Swansea are said to have reached out to the Northern Irishman of recent, but the former Liverpool manager claims he currently loves it at Celtic, although he doesn't rule out a return to the English topflight at some point in the future.
Rodgers has implied that being happy and the feeling that there is still more to achieve with the Scottish giants are 2 major reasons why he isn't looking to leave anytime soon.
Following Celtic's impressive 5-1 win over Motherwell on Saturday, the club have now gone 67 domestic games without a loss.
The Scottish League Cup has already been secured, and Rodgers' charges are on their way to making it another treble-winning season.
Despite the feeling that the lack of obvious stiff competition and challenge could force him into leaving, the former Chelsea youth manager believes the job security and the need to build a lasting legacy remains a drive.
Rodgers told the press: "There's ambition, of course, but I'm working at one of the biggest clubs in the world and certainly one of the biggest in Britain.
"So I'm in no rush to leave. I'm happy in my work and still feel there is more to achieve.
"Whilst I have the goodwill of the board and the supporters, and they believe in what I'm doing, I'm happy to be here.
"The Premier League is brilliant – I loved it there and it's not to say I won't go back one day. But it's not a notion I'm even thinking about."