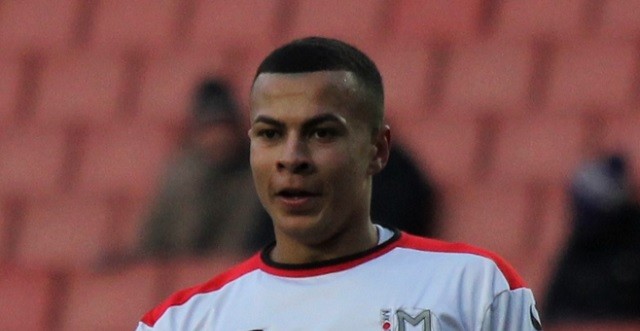 Former Tottenham manager Tim Sherwood has claimed that Tottenham star Dele Alli would not have been receiving game time had he been on the books of either Manchester City or Chelsea.
"Fortunately for this kid he has got a manager who backs him", admitted Sherwood before adding, "If he was at Chelsea now or Manchester City, you have a barren spell you'd never see him again."
Alli is widely regarded as being one of the brightest young talents in European football and has won the Premier League's best young player award during the past two consecutive seasons so many would certainly disagree would the comments that have been made by Sherwood.
However the youngster has so far been underwhelming this season and Tottenham have also been below par in terms of their recent League performances. Alli has so far only scored three goals from 14 Premier League games this season.