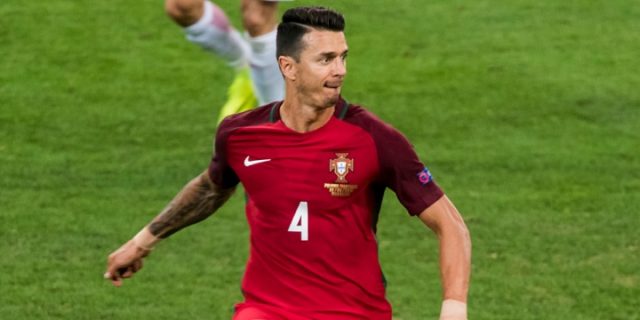 West Ham defender Jose Fonte has revealed that he is looking forward to playing against Spain in the World Cup during the summer.
The draw for the 2018 World Cup was done on Friday and Euro 2016 winners Portugal were placed in the same group as 2010 World Champions Spain along with Morocco and Iran.
Fonte, who is currently working his way back into action from an ankle injury, helped his country qualify for the World Cup as they won 9 out of 10 of their games and will be expected to make the final squad for the World Cup.
He said, "It's a really exciting draw for us, with three interesting games for different reasons. Obviously Spain is like a derby for us and as the first game it's a very important one.
"You always want to get off to a good start and with the rivalry it is a massive one. Then it's Morocco and Iran, who have a Portuguese coach, Carlos Quieroz.
"As a European nation, we don't play Morocco or Iran as often, but we will analyse them and be prepared for when we play them.
"Any team who is European champion and has Cristiano Ronaldo will have expectations on them going into a World Cup. We won't be favourites, but we know how to handle that pressure as a team.
"Personally, things are going well with my injury. I'm a week ahead of schedule and started doing some strengthening work on my calf today, and I'm really looking forward to getting back out on the pitch with West Ham."