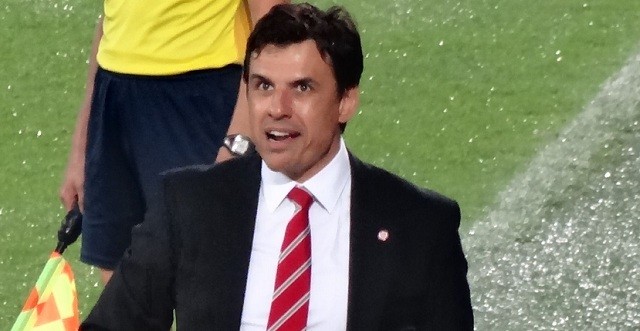 Sunderland boss Chris Coleman fears that he may lose striker Lewis Grabban back to parent club Bournemouth during the January transfer window.
There is a clause in the striker's season long loan deal which allows him to return to his parent club during the January transfer window.
Though the Black Cats have been struggling in the Championship so far this season, Grabban has been in impressive form and has so far scored 10 Championship goals from 15 matches.
Should he leave, it will surely be a big dent to the Sunderland side who are aiming to avoid relegation from the Championship this season.
Speaking about losing Grabban to Bournemouth, manager Chris Coleman said, "There is nothing we could do about that. But as far as I understand there has been no indication that will be the case.
"I think I am correct in saying Lewis is happy here, he has done a very good job, scored good goals, very important goals. He is very important to us. But there is nothing we can do, it will be up to Bournemouth.
"As I sit here, I hope Lewis is here for the rest of the season, of course, like any other Sunderland fan and all the signs from the player are good. He enjoys his football, he has been scoring and hopefully that will continue."