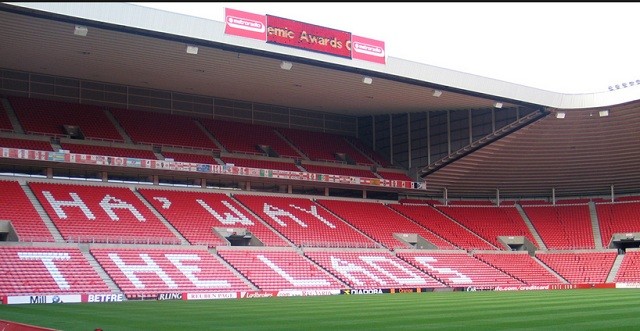 Lewis Grabban, who is currently on loan at Sunderland from AFC Bournemouth, is under the radar of Championship sides Fulham and Wolverhampton Wanderers – according to talkSPORT.
Grabban is currently enjoying a fine run form for Sunderland, with the forward scoring eight goals so far this season and his exploits are all the more impressive due to the fact that he is playing for a team currently fighting relegation.
Now according to reports, this good form has caught the attention of Fulham and Wolves – both of whom are looking for experienced Championship quality forwards to help in their team's bids for promotion to Premier League next season.
Grabban has boasted a very good record in the Championship throughout his career with the likes of Norwich and Bournemouth, which makes him a safe signing for both Wolves and FUlham.
The transfer can be completed as early as January despite Grabban currently being on loan with Sunderland as Bournemouth have an option to recall the striker early from his spell at the Stadium of Light – a fact which will worry the Black Cats.