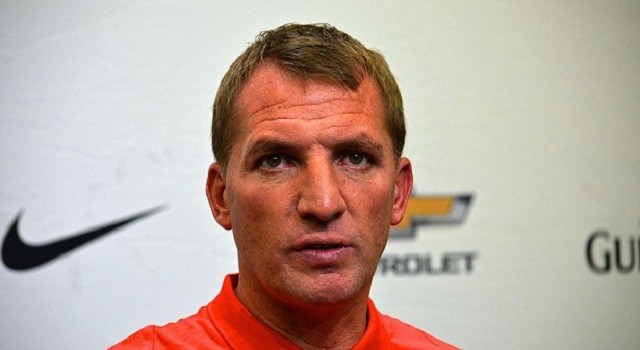 Reports have confirmed that Celtic manager Brendan Rodgers turned down numerous chances to return to the English Premier League in recent times.
His former club Swansea, currently 19th on the log, are said to have reached out few weeks ago to inquire if he would be keen on a return.
18th-placed West Ham also got in touch with Rodgers just before appointing David Moyes as Slaven Bilic's successor, but he insisted he remains happy at Parkhead.
The reason of the Northern Irishman being that he wants to keep focus on building a long lasting legacy at Celtic Park.
Despite already making the Hoops the only team to beat in Scotland, leading them to 65 straight games without a loss, Rodgers insists he won't be tired of the job anytime soon as he wants to further develop and improve his players.
In his words: "This is my fifth job now. I always say happiness and energy are the two things you need.
"There's always a challenge at Celtic and there always will be, whoever is in charge here.
"For me, I'm very happy in my professional life. I'm developing players, I love that side of the game.
"I have a look at England now and I see how a manager can very quickly be out of his job and maybe not have the time to improve players.
"That's my life, that's what I've always done.
"I enjoy that side of it but I also enjoy the pressure of managing a big club. It feels natural for me to do that and Celtic's a huge club.
"It's one where I'm happy, I've got an energy, I'm still 44 so I've got a long way to go but I don't even think of that.
"As long as I'm working well with the club and the club believe in me, the supporters believe in me and I'm obviously very happy to be here."
Celtic successfully defended one of their domestic treble from last term on Sunday, beating Motherwell to the Scottish League Cup prize 2-0.
Rodgers is committed to the Bhoys project in the long-term, and while a return to the EPL can't be ruled out, it is unlikely he will be leaving Glasgow soon.