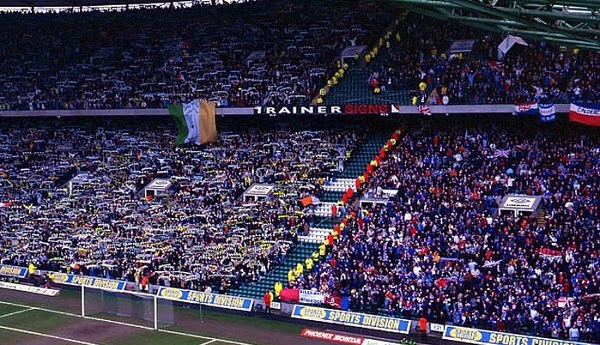 Celtic are streets ahead of Rangers and every other Scottish Premiership club, and if the Hoops' run of 65 unbeaten domestic games isn't enough proof, these new findings put any doubts to bed.
As per a Global Salaries Survey, conducted by Sporting Intelligence, Celtic are the highest paying team in Scotland, with their stars earning double of rivals Rangers'.
On the average, Celtic's weekly and yearly wages are £14,135 and £735,040 respectively, while Rangers spend just £6,338 and £329,600 respectively.
The Light Blues may be the 2nd highest paying club in the land, but they remain far behind Celtic and have struggled playing catch up.
Aiming to establish themselves as the 2nd best team should be Rangers' goal right now, as they will have to double their spending on all fronts to have a chance of strongly challenging Celtic.
While they are a high ranking side in the United Kingdom (behind all 20 EPL sides), that they are 203rd on the world ranking of the highest paying sports team indicates why they can't beat the PSG's and Barcelona's.
The average salary for a first-team player with the French giants is £6.5million – almost 9 times Celtic's.
Barcelona – the highest paying football team spend £6.6million.
It will take some time before the Parkhead outfit reach such heights, but at least Rangers won't be getting to their level real soon.