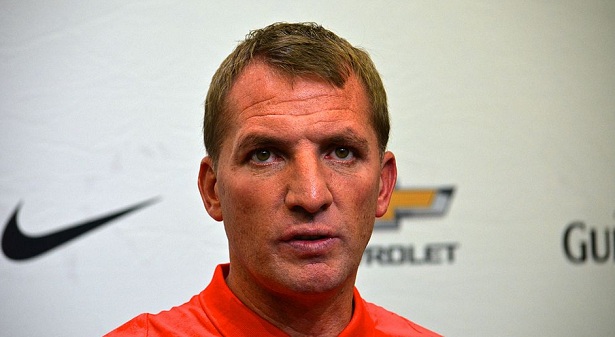 Celtic manager Brendan Rodgers has said that his club will be even more determined to defeat Motherwell in the Scottish League Cup final following their 7-1 thrashing at the hands of PSG in the Champions League this week.
Despite the Bhoys having been disappointing largely in their European campaign thus far, they can still secure a place in the Europa League if they do manage to get a positive result against Anderlecht next month.
Rodgers team do have a chance to win their first silverware on Sunday and ease the pain of the thrashing if they beat Motherwell and win the Scottish League Cup.
Speaking after his side's loss against PSG, Rodgers said: "Of course professional pride at losing seven goals, you're not so happy about but it's dovetailed with admiration for a team that I'll be very surprised if they don't make the final.
"That sheer level of quality they have in their team and the confidence with which they play with each other [is impressive].
"So we'll be absolutely fine [for Sunday's League Cup final against Motherwell], disappointed of course but even more determined to win now."