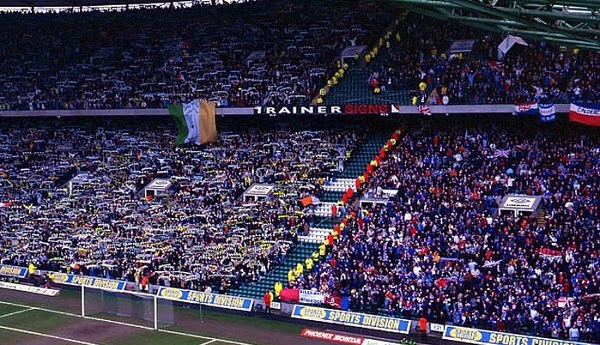 Alfredo Morelos immediately hit the ground running upon signing for Rangers during the summer transfer window, hitting 6 goals in as many opening Scottish Premiership games of the campaign.
However, since hitting the opener against Partick Thistle in the 2-all draw mid-September, the Colombian has gone 7 league games without a goal, while also drawing blank as Motherwell dumped Rangers out in the Scottish League Cup semis.
Strikers do have goal droughts and barren runs, but could Morelos now be struggling to adapt to the style of play in Scotland after appearing to have been at home with it from the get-go?
Despite his troubles in front of goal, interim manager Graeme Murty has kept trust in the 21-year-old, and has shown him support again by declaring that the club are firmly behind him.
Ahead of Friday's clash with Dundee, Murty revealed: "We have to make sure, that for us much support as we give players when things are going really, really well, we give them just as much or even more when things aren't going as well.
"So he knows he has the support of his teammates, and the support of the staff who have done some work on finishing this week.
"He's been bright, he's been lively, and looking at his body language, you wouldn't think confidence is an issue, so we'll see.
"I've spoken to the squad generally about it, and listen, Alfredo knows. He's a centre-forward and they live to score goals, and he will be hurting. But, we have a perfect opportunity to go and put that right.
"He's only a young man, and we need to remember that. We have to make sure we put him in the situation in training that is going to replicate the game so it becomes more comfortable and more assured so that when he sees that picture on a matchday, it's familiar to him, not unusual to him and he just goes and is really composed in the final third and he goes and hits the target.
"When he does that, when he gets one, I'm sure he'll go on a fantastic run for us."
Morelos proved his worth at HJK, netting 27 goals in 42 games across 2 campaigns at the Finnish topflight club.
Rangers need their man back at his best as he is very much capable of helping them to a top 2 finish this term if he returns to top form.