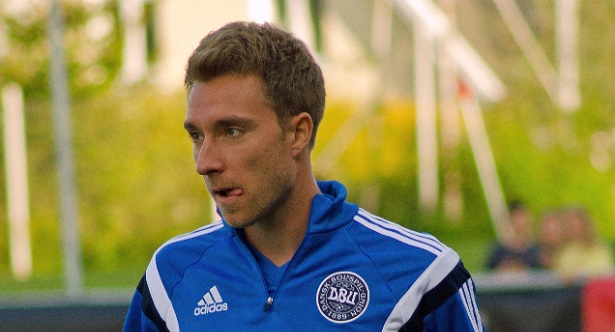 Tottenham Hotspur star Christian Eriksen has revealed that Dutch football legend Dennis Bergkamp played a role in his development as a player.
"In my first year at Ajax we had some sessions with Dennis Bergkamp and Wim Jonk," Eriksen told Sky Sports.
"We did this passing drill with a striker from the team. We worked on certain movements, learning how to measure runs and then passing the ball to exactly the right place at exactly the right moment.
"Even then, you could always see Dennis' charisma and confidence on the ball. He always knew how to take his first touch and where the ball needed to end up afterwards.
"I learned a lot from watching him and working with him. It helped me when I made it through to the first team."
Eriksen joined the Lilywhites from Dutch club Ajax in 2013 and it was there that he worked alongside Bergkamp, who scored 87 goals for Arsenal between 1995 and 2006.
Eriksen has so far scored three goals and contributed two assists in the Premier League this season and was also impressive for his club during their impressive victory against Real Madrid in the Champions League.
His impressive performances have reportedly attracted the interest of Barcelona who are said to have sent scouts to watch him in action.