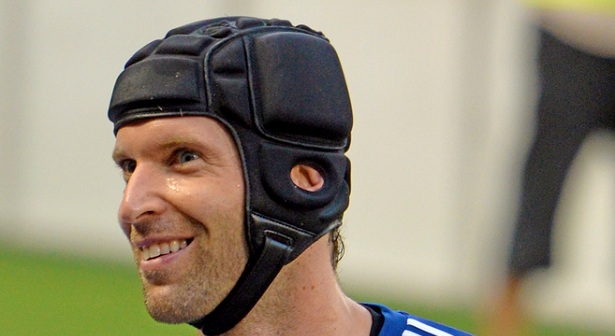 Arsenal goalkeeper Petr Cech has played down his side's rivalry with Tottenham, claiming that Mauricio Pochettino's side must win a trophy to match the Gunners' success.
Last season marked the first time in 22 years that Tottenham finished above their North London rivals Arsenal as they ended the season in second position while the Gunners ended off in fifth.
Many now feel that Spurs are the more dominant team in North London and especially so given that their form this season also appears to be better.
Cech however does not feel that there has been a power shift in North London. When asked about this, he said: "No I don't think so. There is always one odd year where things can change, but the most important thing for us is competing against the other teams for the Premier League title and for the glory.
"We are not competing against Tottenham Hotspur. Two years ago when we finished above them we were disappointed because we didn't win the title.
"Our target is to win the title and be successful during the season, not necessarily looking at what Tottenham are doing."