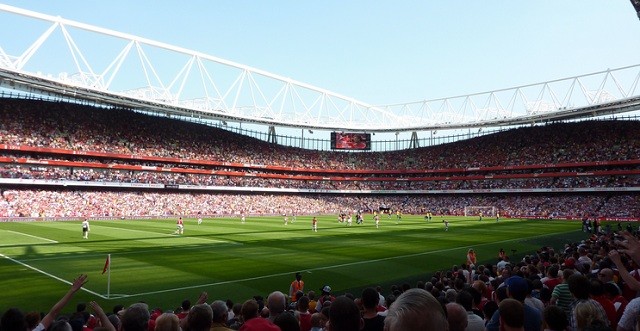 Arsenal legend Jens Lehmann has revealed that he rejected a move to Liverpool.
Lehmann was an important member of the Arsenal side which won the Premier League unbeaten during the 2003-04 season and also served as first choice goalkeeper for the German national team during the 2006 World Cup and 2008 European Championships.
In his new book 'The Madness is on the Pitch' serizalized in the Daily Mail, Lehmann reveals that he rejected the chance to join Liverpool.
The former goalkeeper states that he began to question his future at Arsenal after Arsene Wenger made a comment which he was not happy about after the Gunners 49 game unbeaten streak ended and his former German national team team-mate Dietmar Hamann suggested that he join Liverpool.
Lehmann has now spoken about the incident by writing, "It was my second-ever Premier League loss. And yet the manager comes up to me and says, 'Jens you're not as fresh anymore; you seem tired; I'm taking you out now. If you start having problems with your national team because of this, you may as well leave'.
"Naturally, I felt completely wronged and felt like going up the wall in my anger. I would not be bullied. I was no longer a single man who could pack his bags from one day to the next.  My kids had finally settled into the country after a year and a half; I could not force yet another move onto them.
"On the very evening when I was pondering this, Didi Hamann phoned me; he was playing for Liverpool. 'Listen Jens' he said, 'we need a new goalkeeper'.  That was certainly tempting, the perpetually terrible weather in Liverpool aside.  But since I had been listening to my own thoughts so carefully earlier, I declined."