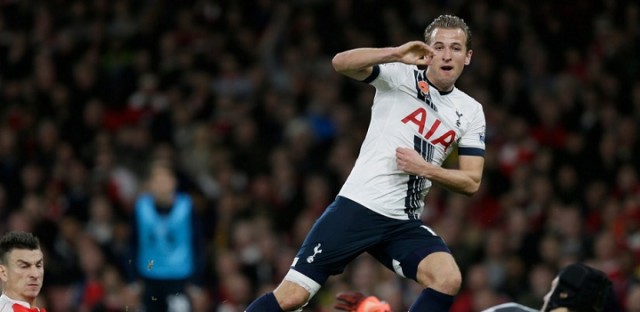 England's 1966 World Cup winning hero Geoff Hurst has claimed that Harry Kane is the best striker in the World at the moment.
Kane has established himself as one of the most feared players in World football after finishing as the top scorer in the Premier League during the past two consecutive seasons.
The 24-year-old Kane has carried on his good form into this season and currently boasts a record of 13 goals from 14 matches in all competitions for Spurs this term.
His performances have also reportedly attracted interest from Real Madrid who could launch a big-money bid at the end of the season.
Hurst said, "Harry Kane, with the way he's been playing, is superb. Worldwide you couldn't pick anybody as good as him anywhere in any other league. He's got five or six hat tricks, hasn't he? He's absolutely flying. Those goals don't come easy.
"He works up front, he's aggressive in his all-round play and you couldn't pick anyone better worldwide. He's a fantastic player in a very difficult position. He can score goals from any other position, can use both feet and not many strikers can do that. That's a real bonus and asset for any front players and he scores goals with his head.
"He's playing in a very good club. Tottenham are so consistent, a lot of it is based on the form and quality of the centre forward who scores week-in and week-out. He's also a great leader on and off the pitch.
"Being captain is a huge honour. Traditionally teams are captained by central defenders and keepers. I'm not sure that has to be the case. Harry Kane as a person, how he handles himself on and off the pitch, I have no argument about him captaining the team."