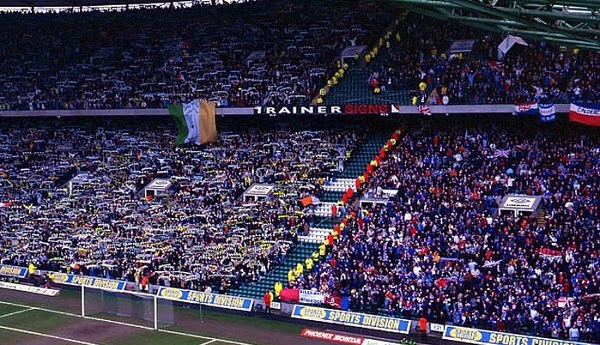 Aberdeen manager Derek McInnes remains the favorite candidate to succeed Pedro Caixinha at Rangers, and while former Celtic playmaker Kris Commons believes the Dons' boss is well-qualified to take up the position, he fears some factors could see him struggle at Ibrox.
The Hoops legend wonders if McInnes immediately ticks every single box for the Ibrox directors, questioning if he can be able to get the best out of Light Blues foreign players.
Commons also points to the fact that the Dons manager isn't used to the kind of money Rangers spend on transfers and their players' wages.
The Celtic legend wrote in his The Scottish Daily Mail column: "Derek is rightly the bookmakers' favourite because of the marvellous work he has done at Aberdeen.
"And I think this would be his dream job. But does he immediately tick every single box for the Ibrox directors?
"Maybe not. One of the challenges Rangers face is finding a manager who is going to get the best out of not only the British players, but the foreigners as well.
"At Aberdeen, it has been very much about players from the UK and Ireland. There is also a point about the area of the transfer market Rangers want to operate in.
"If they are looking for players to take them to the next level, then it will likely be a case of spending £2million or more on a target.
"I'm not sure Derek has ever been in a position to spend that kind of money previously. Neither will he have dealt with players who are earning some of the salaries being paid at Rangers.
"That needs careful handling. Especially when those getting the big money aren't pulling their weight."
McInnes has led Aberdeen to back to back 1st runners-up positions in the league in the last 2 campaigns with a crop of players he brought out the best in.
A majority of them earlier on wouldn't have fit the bill as typical Rangers signings and targets, and how he would manage to inspire the Gers is a cause of concern for Commons.
He finished his article thus: "I remember having a chat with Derek earlier in the season. He told me he'd always had a close-knit group of players with a really good team spirit.
"To me, that is something that has clearly been lacking at Rangers.
"So if it was to be Derek, there would be a number of problems that he perhaps hasn't faced in the past. And that is before you try and get over your philosophy of how to play and how to improve.
"Derek has been a master of finding talented players who might not have been getting regular football and drawing really good performances out of them.
"You can see that again this season with Ryan Christie, Gary Mackay- Steven, Stevie May and others.
"But while Aberdeen is a massive club in Scottish football, it doesn't bring the expectation and pressure that Rangers does.
"It's a totally different dynamic to what Derek has operated in before.
None of that means that he wouldn't make an excellent Rangers manager.
"Personally, I think he would relish the challenge and rise to it. I really do. It's just there is maybe more to consider than first meets the eye."