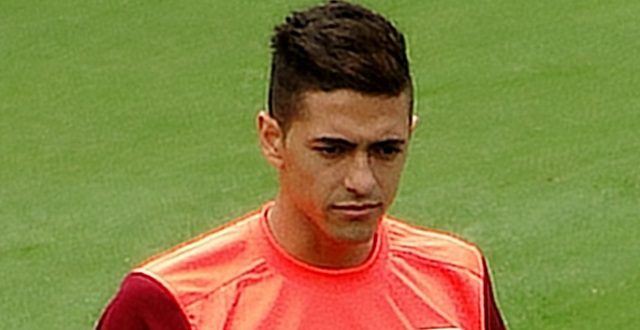 According to a report published by The Mirror, Tottenham are considering a move for West Ham star Manuel Lanzini.
Mauricio Pochettino is said to have been a fan of the 24-year-old Lanzini since he scored against Spurs at White Hart Lane two years ago.
Lanzini is one of the key players in the West Ham squad and his performances will likely be key as to whether the Hammers can improve their current situation.
Considering that Spurs have established themselves as a respected team within European football, a move to them is something that will likely appeal to Lanzini.
He will also want to play for a club that can challenge for major silverware as he approached the peak of his career.
Lanzini is also currently on a deal at West Ham which sees him earn £35,000-a-week and considering his quality, he has the potential to earn at least double that which is what clubs are more than likely to offer him.