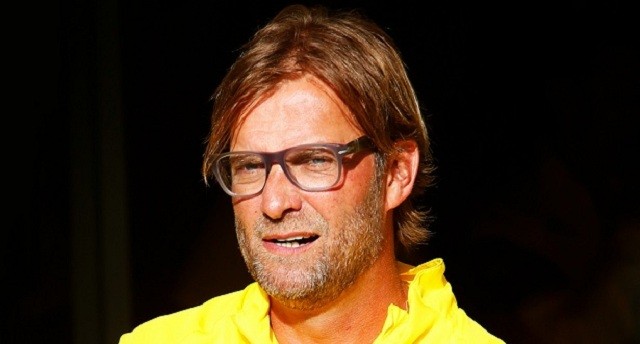 Liverpool manager Jurgen Klopp has revealed that defender Andy Robertson needs to improve if he wants to stand a chance of replacing Alberto Moreno as the Reds first choice left back.
Moreno was blasted by fans of the Merseyside club but has shown improvement this season and even managed to win international selection to the latest Spanish national team squad.
Following a series of impressive displays for Hull City last season, the Reds purchased Robertson during the summer for a fee of £10 million in order to compete with Moreno for the first choice left back position. However, he has so far failed to nail down a regular place in the first team.
"The players can always do that," Klopp said of Moreno's revival. "If they have the quality they can win the fans back because we have no real idea about the games four or five weeks away. We are easy to convince in the moment. He did it now consistently which is really nice.
"I am happy for him because he had a very difficult situation last year. That's how it was. We spoke before the last season what we wanted him to do differently. He needed a bit of time and now he is doing well. Hopefully he can do well in the future again because that's how you show consistency."