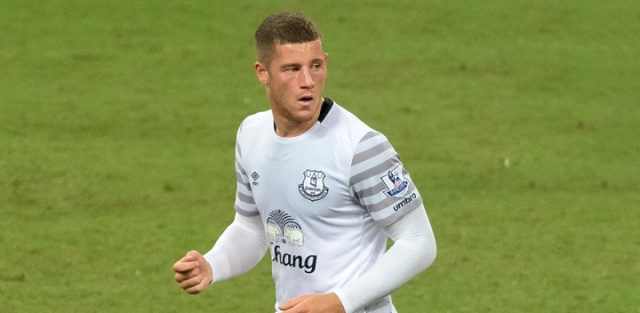 rkleyFormer England and West Ham boss Sam Allardyce has warned Everton midfielder Ross Barkley that he is potentially putting his career in danger.
The 23 year old Barkley's current deal at Goodisan Park is set to expire at the end of the season and he refused the opportunity to sign a new deal last season. He has also yet to feature this season as a result of a hamstring injury.
He was reported to be on the verge of sealing a move to Chelsea on transfer deadline day but in the end a potential deal ended up breaking down.
Barkley is unlikely to make the England squad for the 2018 World Cup given his lack of playing time, this despite the fact that he is arguably one of the best English talents when on form.
"It's all about money, isn't it?" Allardyce said on talkSPORT.
"'Everton are not offering me [Barkley] enough money, my boyhood club that have given me the opportunity to play in the first-team'.
"I think they [Everton] made him, they said at the time, the best offer they could possibly make him, which he refused on the basis probably that his agent said, 'I can get you more than that somewhere else'.
"And that didn't materialise in the end. A move to Tottenham, I believe, broke down on the basis of the money, that they wouldn't pay the demand from Barkley's agent at the time and he's left in limbo."