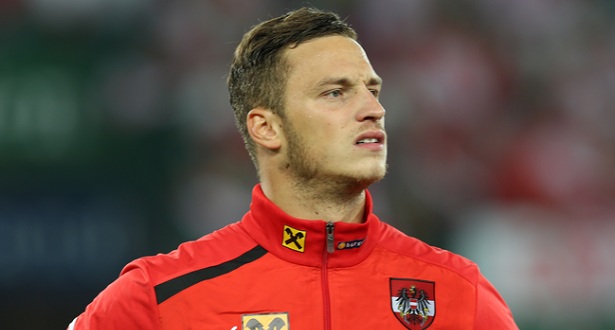 West Ham flop Marko Arnautovic has taken a swipe at football pundit Gary Neville has well as fans of the Hammers who have been jeering his performances.
The Austrian was brought in from Stoke City during the summer in order to boost the attack of the Hammers. He has however so far failed to deliver and has not netted a goal in the Premier League.
He has also received scathing criticism from pundits and fans alike and has already been linked with a move away from the East London club during the January transfer window. Arnautovic however took a swipe at fans who have criticized him.
He said: "Most of them have no work, probably no life and no idea. I respect the real fans and I understand them. They were all happy to have me come to West Ham because I had done very well at Stoke.
"But the fans only see what happens in the stadium, they do not see what you do at training and in private. I know how strong I am mentally, how I work on myself. I have lost nothing and I'm not in crisis. West Ham can count on me 100 per cent."
He also took a swipe at Gary Neville who has been one of the pundits that have taken a swipe at him and added: "But what did he do as a coach at Valencia? His job is to criticise, that is 90 per cent of his job.
"I am not saying Gary Neville is a nobody. He has accomplished a lot in his life, he is a legend. But as a coach? Let him stay on the TV."