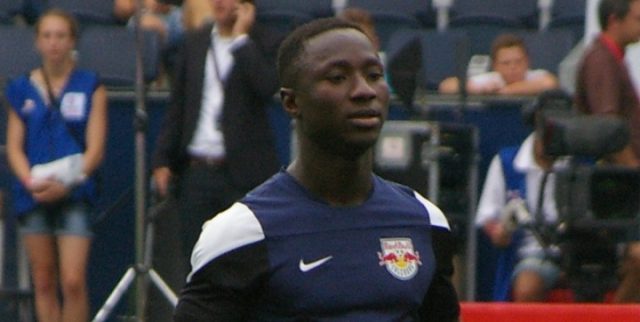 Liverpool winger Saidio Mane has revealed his role in convincing RB Leipzig star Naby Keita to choose Anfield as his next destination.
Both Liverpool and RB Leipzig announced earlier this season regarding the agreed transfer of Keita which will be completed at the end of this season.
While many were surprised by the timing of the deal, Liverpool winger Sadio Mane revealed that the possibility of Keita joining Liverpool was very high due to their close relationship.
Mane explained his role in convincing Keita to join Liverpool in favor of other suitors like Manchester United and Manchester City.
When asked about Mane's relation with his former teammate the Senegalese international replied, "He is a really special player and is like family to me.
"'We were close at Salzburg and still keep in touch. I enjoy watching him and look forward to helping him again when he comes next year.
"He asked me about Liverpool and I told him this is an amazing club with talented players, a great manager and lots of ambition. 'The city and the people are really nice and he will feel at home here."
Keita is one of the best midfielder around at the moment and Liverpool snapping up the talented midfielder will definitely be a coup for the Reds in the long run.