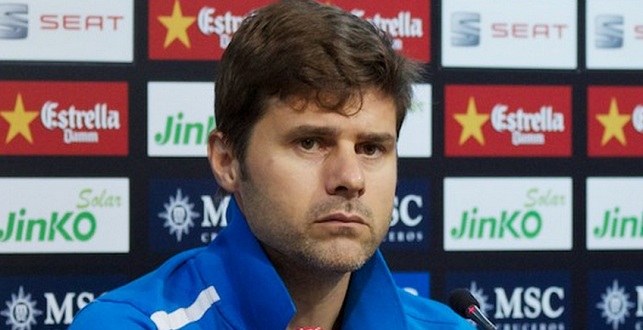 Tottenham manager Mauricio Pochettino has revealed that it is up to club chairman Daniel Levy whether he will remain as manager of the club for another 20 years and go on to match the tenure of Arsenal boss Arsene Wenger.
Pochettino has been manager of the North London club for the past three and a half years and during that time, he has established it as a major force within English football.
Due to the impressive job which Pochettino has been doing at the helm of Spurs, he has been linked with a move away from Spurs and to Real Madrid should the Spanish giants opt to part ways with Zinedine Zidane.
He has however insisted that he is willing to remain in charge of Spurs for another 20 years. "My dream is to be here, to help the club achieve all the dreams we have," said Pochettino. "But I am a very spontaneous person. I'm always thinking, today, tomorrow.
"My commitment with the club and Daniel [Levy] is complete. It depends more on them [the Tottenham board] than me to be here more than 20 years.
"Tottenham is a club with a massive potential. After three and a half years we're still growing. I am so happy here. But you cannot guess what is going to happen in the future. Today my commitment is here."