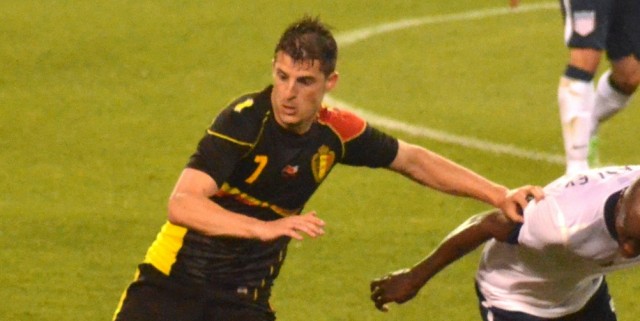 Kevin Mirallas has apologized for his behavior during Everton training last week.  Both Mirallas and team-mate Morgan Schneiderlin were left out of the Everton squad that won against Watford in the Premier League last weekend. It is believed that this happened as a result of their poor attitudes during training.
After their attitudes became clear, both were reportedly offered the opportunity to leave the session and go back inside and took up the offer.
He has since apologized for his behavior and wrote on Instagram: "I have to restore the truth after some articles in the media.
"I was not excluded of the squad due to a lack of commitment during training this was a manager decision and I was frustrated as I am fully committed in Everton since arriving in 2012 and I can't accept our actual ranking….I apologize to the president and owner, my teammates and the manager for not being able to cope at that moment with my frustration."
Meanwhile Mirallas has so far made 10 appearances in all competitions this season and he will need to play as regularly as possible if he wants to be a part of the Belgium national team squad which travels to the 2018 World Cup.