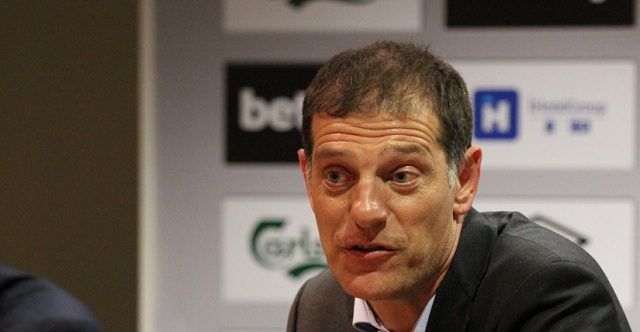 Sacked West Ham boss Slaven Bilic has admitted that he was treated fairly and expected his dismissal on Monday.  The Hammers have been playing poorly this season and are currently languishing in 18th position on the League standings after taking just nine points from their opening 11 games this season.
Bilic had an impressive first season in charge of the Hammers during the 2015-16 season during which he guided the club to a seventh place finish. Last season was less than successful as the club ended up finishing in 11th position.
After a series of poor results at the beginning of the season, many fans started pushing for the sacking of Bilic following the 3-0 defeat to newly promoted Brighton and Hove Albion last month.
Despite having been sacked, Bilic has insisted that there are no hard feelings between himself and the club. He said: "The fans were brilliant to me from the start to the end and I really feel it, it's not just words.
"This was more than a job. This was personal because of my relationships with the club. I played for the club and fans came from the first against a team from Andorra and it was a full house. Nothing will change the memory.
"I'm disappointed and sad but not in the club. I expected it to be fair. It is the move clubs are usually doing so no hard feelings especially when the time goes by. I will be very proud of my work here. It'll always be my club. There are no hard feelings at all. We didn't start this crucial season well.
"We had a very good first season and the second one we knew would be a difficult one with the transition to the new stadium and the difficulties we had. We coped with that at the end really good, finished up the table, but then this season we hoped we'd make the step from the start.
"We just didn't make it and as a result the manager is paying the price for it. You are always hoping and you believe in yourself you can turn it around otherwise I wouldn't be in this job or at this level. It doesn't mean I don't understand the club will make."