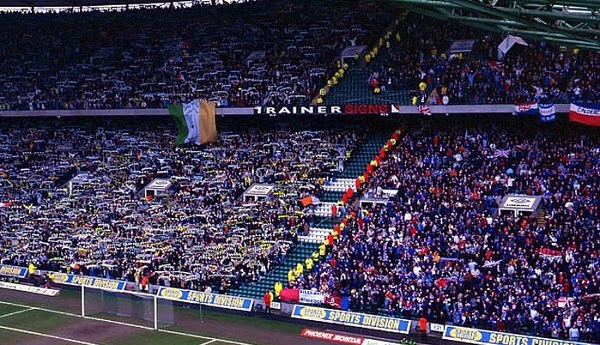 Rangers are hoping to find the perfect successor to Pedro Caixinha, with as many as 8 candidates already linked with the job since the Portuguese was shown the exit door almost 2 weeks ago.
The club's development squad head coach Graeme Murty has taken temporary charge of the team, and his 2nd stint in the role is going well, with victories in both of his games in charge helping to steady the ship.
A tensed dressing room under Caixinha has become united, with the players highly motivated and taking to a different style of football.
Rangers goalie Wes Foderingham is pleased with the impact of the 42-year-old, and has claimed the players are all behind him.
Although the players don't have any say in the board's decision for a new manager, the English shotstopper reveals his teammates will be well pleased should Murty emerge as the next boss.
Foderingham told the press following weekend's 3-nil victory over Partick Thistle: "Graeme did a fantastic job the last time he stepped in and he is continuing that now.
"The players are enjoying our time under him and we have had a few good results and hopefully we can continue that.
"It is the same players, the same group. He has just tried to get us all together, get us passing the football and implementing our ideas. I think that was evident against Partick Thistle.
"Graeme is a really likeable character, I think that comes across from his interviews as well. The fans have taken to him, the boys have taken to him, so it makes for a very positive environment.
"That's not for me to decide (the new manager). At the minute we are doing well. As footballers we just concentrate on the matches and we are doing well in that regard.
"We're without a permanent manager at the minute and we are winning football matches so that's the only thing I'm concerned about.
"Graeme's standing in at the minute, and he has the support of the boys in the dressing room but that decision is not mine to make. But the boys are behind him."
The results are good, with Rangers on their way to finally winning 3 consecutive league games for the first time in a long while, while the players are enjoying themselves. Rangers might have no need to get another manager as Murty is proving his worth.