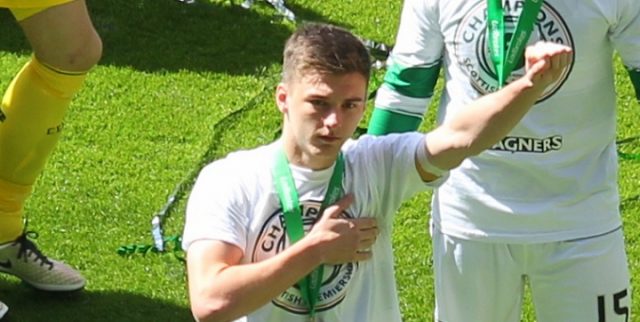 Celtic defender Kieran Tierney has been left flattered by widespread rumors linking the left-back with a move to Tottenham Hotspur.
Tierney is regarded as one of the best young left-backs in Europe at the moment and many top teams have been identified as possible new destinations for the young man in the near future.
One of those teams linked with Tierney is Tottenham, who have been mentioned the most in the papers in recent times and this news seem to have caught the attention of the young Scot and he has responded positively to the rumors in a recent interview.
He told: "It's good. There are no negatives about it. It's a compliment if there are big teams watching you. It's not something that I need to block out. I am flattered by the names you hear, but I'm loving it at Celtic and enjoying every minute."
Tottenham have a very good record of signing youngsters with huge potential and grooming them to become top players. Spurs have recently enjoyed success with the likes of Dele Alli, Ben Davies and Davidson Sanchez – all of whom have proven to be smart acquisitions.
Even at such young age, Tierney seem to have the right temperament and attitude to succeed and Spurs might be the best destination for the youngster to enjoy success in the future.