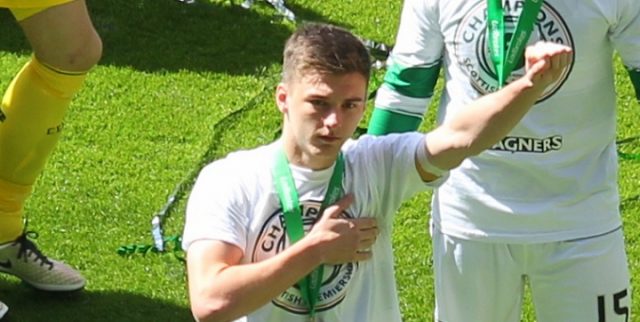 Liverpool are trailing Celtic stars Kieran Tierney and Moussa Dembele and are looking to sign the duo in the January transfer window.
Liverpool are said to be interested in signing the talented duo of Dembele and Tierney in the January transfer window as the Reds look to strengthen their squad for a push for the Champions League places this season.
Tierney is regarded as one of the best young full-backs in Europe at the moment and is being trailed by a host of top clubs across Europe such as Bayern Munich and Tottenham.
Liverpool are among those clubs and are interested to bring the talented Scot to provide an upgrade to full-backs already present at the club.
Dembele is another player that Liverpool are trailing and the striker is arguably more likely to join Liverpool than Tierney as he is consistently been linked with a move away from Celtic Park over the past few months.
Dembele is one of the best players in the Scottish Premier League and will definitely bring in the quality necessary or the Reds to make the late push into the Champions League places should he sign for Reds.