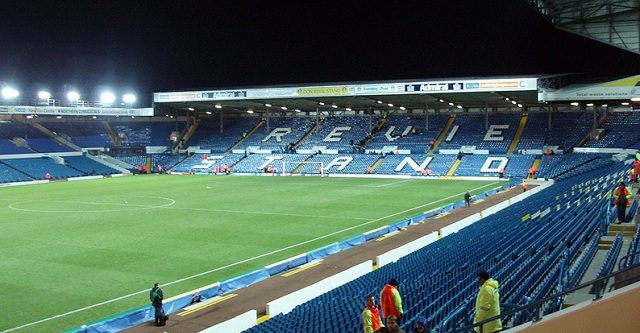 Leeds United stumbled to their 6th loss of the campaign at the hands of Derby County on Tuesday night, and their promotions ambition is now hanging by a thread having lost 4 of their last 5 league games.
3 of those defeats have come at Elland Road, with their last home win coming back in late September when they edged out Ipswich Town 3-2.
The pitiable form of a side that made a sparkling start to the campaign continues to set the alarm bells ringing, and there are growing fears concerning Leeds' slim chances of playing Premier League football next season.
Former Leeds forward and manager Eddie Gray believes a great home record is pertinent for any side aiming to finish in the playoff zone, and he sees the struggles of the players to cope with the expectancy level of the Elland Road crowd as a huge stumbling block.
Speaking on LUTV the double title-winning winger reiterated: "I've said this before and I'll say it again – if you're going to be in the top six or gain promotion, you can get results away from your home, but it's your home form that's going to get you there, and our home form has not been good enough.
"That's one thing we need to pick up. It was a big crowd in here again, and the big crowd comes with great expectation level and you've to be able to cope with that.
"In the last few games I don't think we have really coped with the expectation level of the crowd, the size of the crowd.
"It's a big thing in football, the biggest clubs in the country, every time they go out and play in front of fifty, sixty thousand, they're expected to win.
"I just think we need to show a little bit more resolve and I don't necessarily mean physical resolve, I mean your confidence and ability to play the game and your ability to beat teams."
Leeds have just 3 home victories to their name this term, and will need to win a majority of their remaining 15 to have a clean shot at promotion.