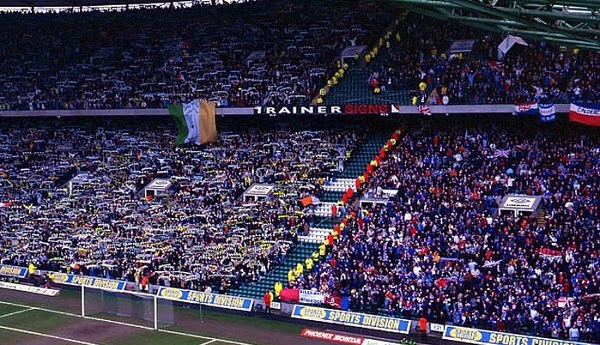 Lots of names keep coming up as Rangers' search for a replacement for the sacked Pedro Caixinha continues.
The Portuguese manager won 14 and lost 8 of the 27 games he oversaw during a 7-month stint at Ibrox, eventually failing to make Rangers keen challengers to both Celtic and Aberdeen.
The club will be thorough in selecting their next manager to avoid further catastrophe, and as recommendations continue to pour in, a fan suggested a candidate that, if chosen, could prove a worthy choice in the end.
Tam Johnston from Dundee called in on Euan McLean-hosted Sports Hotline to put Billy Reid forward as his option for the job.
As per Johnston: "There's one outstanding candidate that I've not seen mentioned yet – former Hamilton boss, Billy Reid.
"Everywhere he has gone he has built success on solid foundations, starting from winning promotion with Clyde before taking Hamilton into the Premiership and keeping them there.
"He developed three superb young players who were eventually sold to the English top flight in James McCarthy, James McArthur and Brian Easton.
"Now he's enjoying terrific success in Sweden, as assistant manager to Graham Potter at Ostersunds.
"Together they've taken a provincial from the third division all the way to the top league and won the Swedish Cup in April.
"And if that wasn't enough they beat Galatasary to reach the Europa League group stages and look on course to progress to the knockout stages too.
"Compare that to Derek McInnes, who has repeatedly failed to get Aberdeen into the groups in Europe and got the sack from Bristol City. I know who I'd prefer."
The Rangers fan definitely sold his candidate well, and considering his well-explained reasons on why the 54-year-old should be the next Light Blues manager, it doesn't appear there is a more qualified man for the job.
Reid would likely jump at the chance to return to managing in Scotland, and the Ibrox job is definitely one of the biggest out there.
His c.v paints him as the most perfect of candidates for the offer, but it remains to be seen if the club will appoint someone like him.