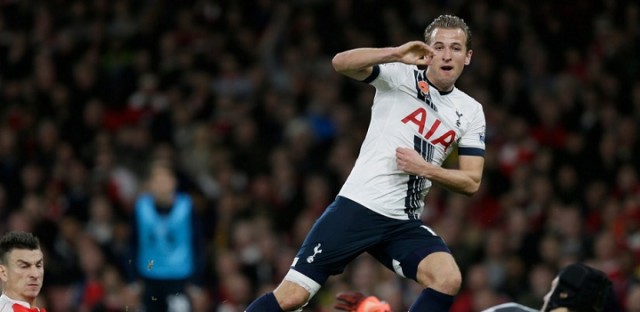 Liverpool legend Jamie Carragher has confessed that his favorite player in the Premier League is Tottenham Hotspur striker Harry Kane.
Harry Kane has made a meteoric rise to stardom over the past couple years and he has now firmly established himself as one of the best in the division. Such a sensational progression has led the 24-year-old to win many admirers among neutral supporters, ex pros and pundits.
One of the admirers of the England international is former Liverpool defender, Jamie Carragher, who has recently revealed in his column for the Telegraph about his adoration of the prolific Spurs striker.
Carragher wrote, "He (Kane) is my favourite Premier League footballer and if I was a manager he is the one player I would be begging my chairman to sign. There are few certainties in the transfer market, but – injury permitting – Kane is as close to the ideal signing you can get.
"He guarantees goals. He is the right age, at a point in his career where he will get better. Most important, he is striving for greatness."
Carragher currently works for Sky Sports and is among the most respected pundits in the game, with his opinion is regarded with great weight in the football community.
Carra isn't the only high-profile figure who has taken time to praise Kane recently as even Real Madrid manager Zinedine Zidane shared similar sentiments about the England international a few days ago.