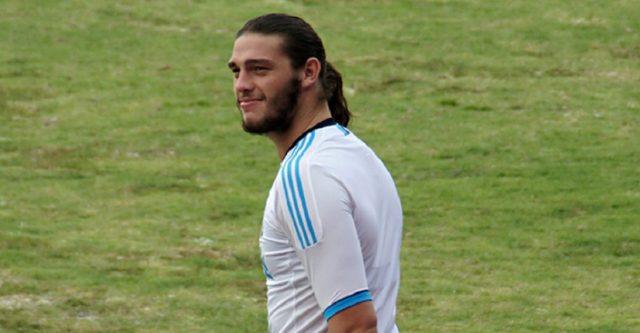 West Ham striker Andy Carroll has revealed that he has a desire to make the England squad for the 2018 World Cup.
The 28 year old who has been unfortunate to have suffered with a series of injuries over the years added that he is getting fitter all the time after missing the start of the season through injury.
He has started three out of his club's last four games and is likely to start when the Hammers face off against Burnley on Saturday.
The Hammers have so far been in frustrating form as they have picked up just several points from their opening several games in the Premier League this season.
However if Carroll and Javier Hernandez manage to form a formidable partnership it is likely that their fortunes could improve significantly.
Speaking to Sky Sports about his chances of making the England squad for the World Cup, Carroll said, "It would be nice to be in the squad, it is nice to be spoken about in that way.
"All I have got to do is work hard and hopefully get the call but, at the minute, I am focused on getting fully fit here, scoring goals, and getting good results. If I deserve it, hopefully I will get the call. Carroll has nine England caps to his name already and is adamant he can still be a force at that level.
"Definitely. I am confident of what I can do and it is different to what they have got at the minute. I am fully confident of my ability."