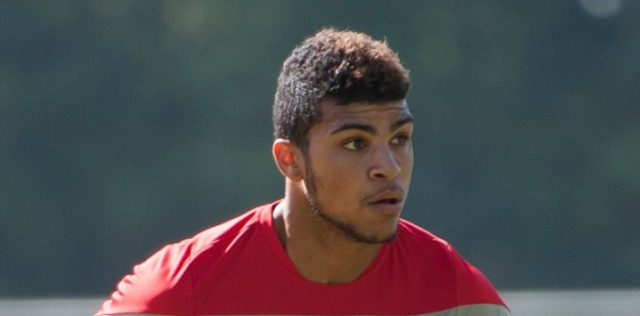 United States star DeAndre Yedlin has hailed current manager Rafa Benitez as well as former Tottenham team-mate Kyle Walker for helping to improve his game.
The American has established himself as a first team regular with the Magpies and has developed a reputation for his ability to launch surges from the back due to his gift which is having electrifying pace.
Following an impressive showing at the 2014 World Cup with the United States, Yedlin earned himself a move to Tottenham where he served as understudy to Kyle Walker.
He failed to establish himself at the Lilywhites and only made one first team appearance, however he does feel that it was a good learning experience working with Walker. Spurs eventually loaned out Yedlin to Sunderland and it was there that he began to get regular game time.
Speaking to ESPN, he said, "Every day in training I tried to absorb what I could from him (Walker). Not really in terms of just speaking with him, but just watching him, watching how he plays, watching where he is positionally, watching when he gets forward.
He also praised current Newcastle United boss Rafael Benitez by saying, "It's a very physical league. It's a league that if you lose focus for even a little bit of time, they can punish you.
"Working with Rafa has taken my game to another level. Everybody tells me they don't know how I have so much energy, and I think people feed off that, which is great."