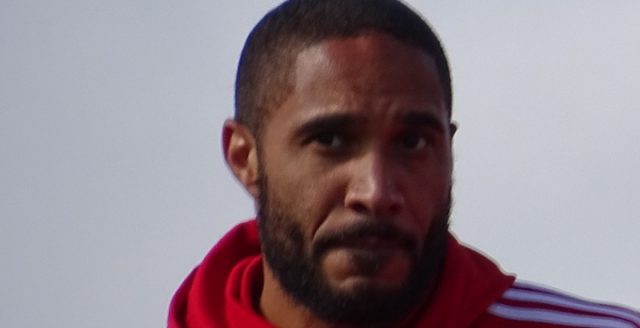 Wales had their 2018 World Cup hopes dashed following a 1-0 UEFA qualifying Group D loss to Republic of Ireland on Monday.
The Dragons needed a win to be guaranteed of a playoff spot heading into the last round of fixtures, but the visitors took advantage of a 2nd half defensive error to break the hearts of the home crowd.
Everton defender Ashley Williams was dispossessed by Jeff Hendrick after failing to control a pass from goalkeeper Wayne Hennessey, and the Burnley man set up James McClean for the goal.
It's not the first time an error from Williams would lead to goal in recent months.
Weeks ago, he failed to deal with a pass with the scores still at 1-nil at Old Trafford, allowing the hosts go 2-nil up after dispossessing him.
Williams also handed the ball against Manchester United last season at Goodison Park while attempting to make a goalline clearance few minutes from time.
His error against Ireland proved to be the costliest so far, as it prevented Wales from qualifying for their first World Cup since 1958.
Everton and Wales fan went rogue on the centre-back on micro-blogging site Twitter, and here are some of the harshest reactions.
If you're a Welsh Evertonian then you must have incredible levels of hatred for Ashley Williams

— BolasieOnTheBreak (@FinKitch) October 9, 2017
This is it. This is the end of the myth that is Ashley Williams.

— Aaron Flanagan (@aaronflan) October 9, 2017
Ashley Williams – Hero to Zero in 18 months. He is awful these days

— Dave Seager (@goonerdave66) October 9, 2017
Thank you Ashley Williams, about time his useless form made me smile! Great strike by McClean

— Ger McNally (@GerMc31) October 9, 2017
ASHLEY WILLIAMS' EVERTON FORM HAS ARRIVED

— NEO (@WELCOME_DUP) October 9, 2017
Now THAT'S the Ashley Williams Everton fans have been watching all season.

— Footy Accumulators (@FootyAccums) October 9, 2017
I haven't seen a defender play anywhere near as bad as Ashley Williams has this season. Its an embarrassment.

— Singing the blues (@eternalblue1878) October 9, 2017
WANTED: For crimes against football, Club & Country.#Ashleywilliams #Wales #WALvIRE #EFC #EVERTON pic.twitter.com/qQL1JJYvCZ

— EFC FanZone (@EFCfanzone) October 9, 2017
Ashley Williams will be in no fit mental state of mind to play on Sunday and should be given the rest of the season off.

— Michael (@XantosDomingos1) October 9, 2017
It was written in the stars that Ashley Williams would blow any hope of Wales being at another World Cup.

— Ashley (@Ashley_SCFC) October 9, 2017