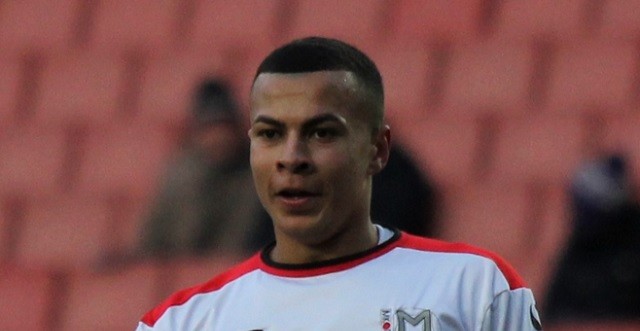 Former England national team footballer Darren Anderton has suggested that Dele Alli needs to learn how to control his anger.
Alli has established himself as one of the most highly rated young players in World football, however he has also found himself coming under strong criticism due to his temper.
Alli was handed a one match international ban by Fifa after making a middle finger gesture to England team-mate Kyle Walker during a game against Slovakia last month. Anderton pointed out that Alli has a bit of a "devilment" in him and that he may need to curb this at some point.
He did at the same time point out that Wayne Rooney was not the same player when he curbed his anger and suggested that Alli should also focus on channeling his anger in the right areas.
He said, "I think people should give him a bit of a break. He's only young. It's ridiculous what he's done already at his age and part of why he's done that is because he has that bit of devilment in him.
"At some point maybe you need to curb that but my argument would be when Wayne Rooney curbed his anger and temper he probably wasn't quite the same player."