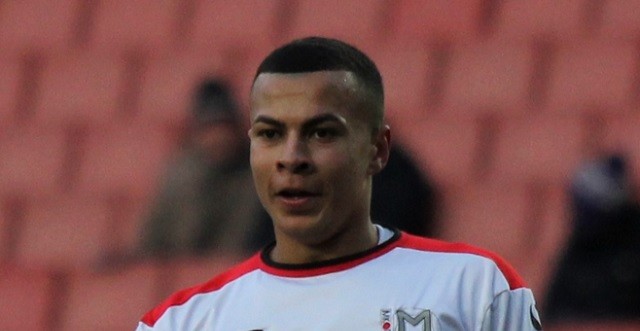 According to reports, Tottenham remain confident that Dele Alli will sign a new contract with them despite interest from Manchester United and Real Madrid.
The 21 year old is one of the most highly rated young players in World football after winning the PFA Young Player of the year award during the past two consecutive seasons and he is currently in the process of changing agents.
He is currently on a contract which sees him pocket £50,000-a-week and a new deal which Tottenham will offer him is expected to see him earn £80,000-a-week.
Spurs have been put on high alert after the player indicated that he will part ways with Rob Segal at the end of the season.
Should he sign with an agent such as Jorge Mendes or Mino Raiola, then signing a new deal could become complicated.  Mauricio Pochettino reportedly believes that a deal can be secured before Alli changes agents.