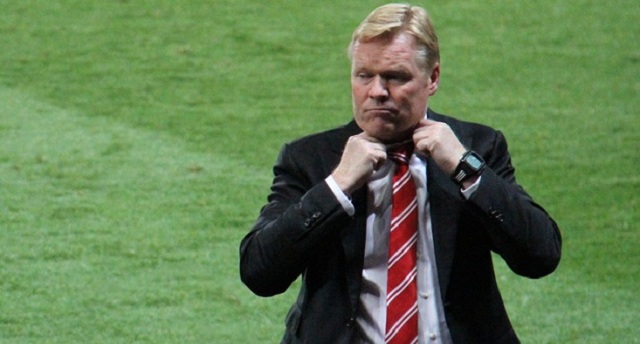 Everton manager Ronald Koeman has revealed that he will not walk away from the Merseyside club despite the club's current struggles. After spending heavily during the summer, many had heavy expectations for the Toffees this season.
However they have so far had pear shaped fortunes and are currently 16th on the Premier League standings and just two points clear of the relegation zone.
Speculation has also grown rife that Koeman could be sacked if the fortunes of the club do not improve in the near future.  The Dutch manager however remains confident that he is the right man to turn things around at the club.
He said, "Everyone is entitled to their opinion but as a coach, I don't run away from criticism. We know that we are not playing at our normal level and the results should be better.
"When I made the move from Southampton to a club with such ambitions, I knew I could be in a difficult situation if the results were not there.
"I am calm and will work with my staff to get those results. I am exactly the same coach as when it was going well."