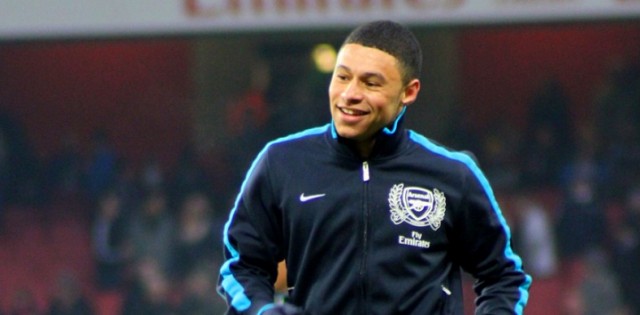 Chris Sutton has revealed that Celtic star Scott Sinclair should be in the England squad ahead of Alex Oxlade-Chamberlain.
Oxlade-Chamberlain was selected for the latest England squad by Gareth Southgate due to a lack of options in midfield. He played during the 1-0 win against Slovenia on Thursday and endured a bad game.
Oxlade-Chamberlain has also been struggling to earn game time with Liverpool following his move from Arsenal during the January transfer window. Sinclair meanwhile has enjoyed a good start to the Scottish Premier League season during which he has ten goals and provided six assists across all competitions.
Sinclair has been capped for England at various youth levels but has yet to be called up to the senior side.  Sutton believes that Sinclair should have been called by for England. He said, "Gareth Southgate's approach towards Scott Sinclair smacks of arrogance. If I was Sinclair, I'd be most unhappy. It's a public slap in the face and it was unnecessary.
"Actually, it was just downright dismissive towards Scotland. If that was an English Premier League player, I'm pretty sure the response would have been along the lines of: 'I'm aware of him, he's in my thoughts. It wasn't to be this time, but if he keeps working hard, we'll be aware of it.'"
He also took a swipe at Oxlade-Chamberlain, saying, "Alex Oxlade-Chamberlain has had a torrid start to the season. His confidence is through the floor, yet he's back in the fold."