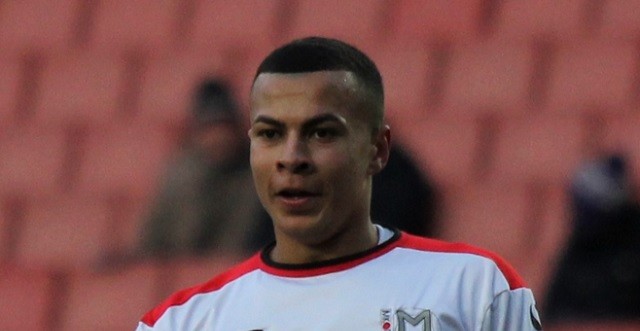 Former Leeds United footballer John Giles has revealed that he thinks that Tottenham star Dele Alli has a "nasty streak" and that manager Mauricio Pochettino was correct to call him out for his clear dive against Huddersfield last weekend.
Alli has developed a reputation for being a troublesome character on the pitch. He was recently handed a one match ban by Fifa after making a middle finger gesture to international team-mate Kyle Walker whilst on duty for England during a World Cup qualifier against Slovakia last minute.
He also committed a clear dive last weekend against Huddersfield in an attempt to win a penalty while his team were 3-0 up. This earned him a yellow card and led to manager Pochettino condemning his actions.
Giles has now stated that the Spurs manager was correct to do this, adding, "This isn't the first time I've found reason to grit my teeth where Dele Alli is concerned . He has a streak in him which is, to be blunt, nasty.
"At least this time Mauricio Pochettino called him out for an outrageous dive but I fear that he missed his chance to have a bigger impact on a formative mind when he failed to do so last season."